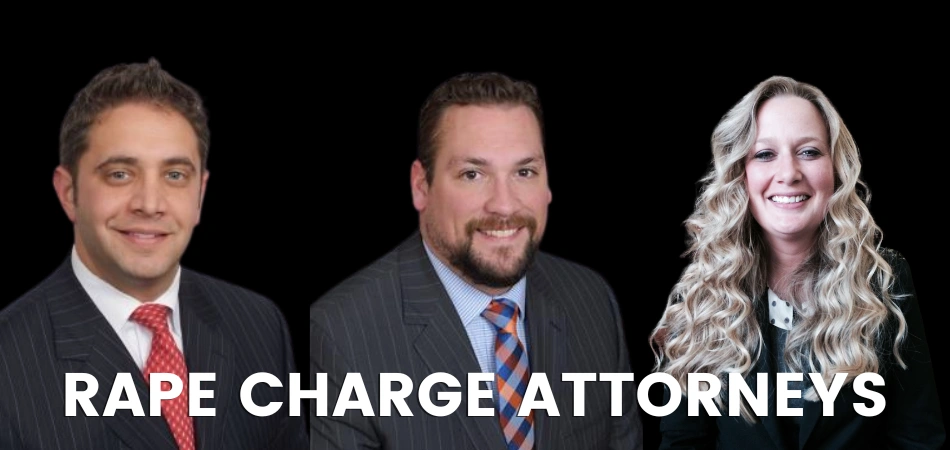 Rape Charges Defense Attorneys
In Kansas, rape occurs when a person forces sexual intercourse on a victim who is powerless, fearful or unconscious. Additionally, rape applies to sexual intercourse with a person who is unable to consent due to having a mental disability or who is under the influence of drugs or alcohol.
The crime is charged as a level 1 felony, which carries a penalty of up to 165, 155, or 147 months in prison upon conviction.
While similar, there is a big difference between rape and statutory rape.
Kansas Definition of Rape
In Kansas, rape is defined as sexual intercourse the victim does not consent to under specific circumstances, such as:
When the victim is overcome by force or fear;
When the victim is unconscious or physically powerless;
When the accused knows the victim is naturally mentally impaired or artificially impaired by the effects of alcohol or drugs;
When the victim is under 14-years-old.
Under the definitions mentioned above, no distinction exists that prevents women from facing prosecution for rape charges.
Can Women Be Convicted of Rape?
Yes, a woman could face rape charges if she has sexual intercourse with a partner:
who is forced;
who is unconscious;
who is intoxicated; or
who is underage.
As you can see, women can face rape charges if they have sexual intercourse with a partner who fits one of the categories mentioned above.
Kansas Statute Of Limitations For Rape
No statute of limitations for a criminal rape charge. An investigation or charges can be filed at any time.
In a civil suit where the victim is an adult, two (2) years from the date of the incident.
In a civil suit where the victim is a minor, they have three (3) years from the age of 18 or three years from the date the victim realizes they have suffered an injury or illness caused by sexual abuse.
Proposed legislation has been introduced in the Kansas state legislature to amend § 21-5503 and expand the definition of rape.
LEARN ABOUT YOUR LEGAL OPTIONS
Take the next step and request your free consultation with a Kansas City criminal defense attorney.