Rape Charges Defense Attorneys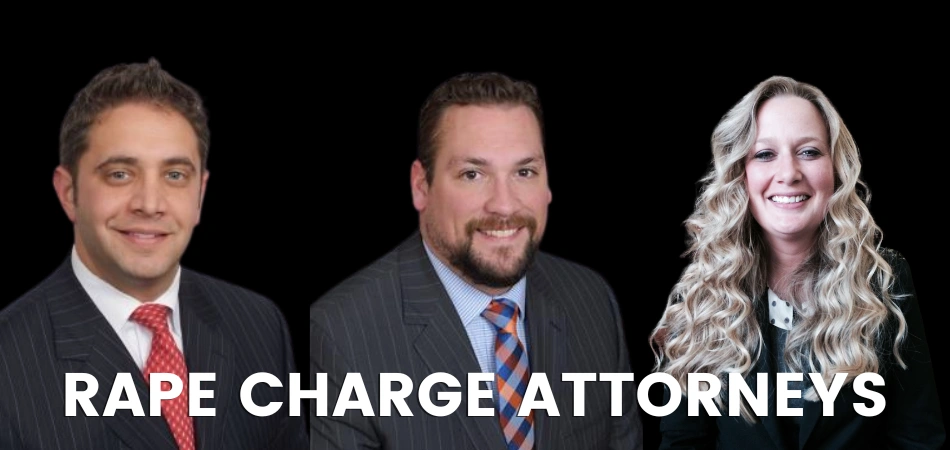 In Kansas, rape occurs when a person forces sexual intercourse on a victim who is powerless, fearful or unconscious. Additionally, rape applies to sexual intercourse with a person who is unable to consent due to having a mental disability or who is under the influence of drugs or alcohol.
The crime is charged as a level 1 felony, which carries a penalty of up to 165, 155, or 147 months in prison upon conviction.
While similar, there is a big difference between rape and statutory rape.
Kansas Definition of Rape
In Kansas, rape is defined as non-consensual sexual intercourse that occurs under specific circumstances, which are as follows:
When the victim is overcome by force or fear: This can occur when physical force, threats of violence, or other forms of coercion are used to overpower the victim's will, rendering them unable to resist or give consent.

When the victim is unconscious or physically powerless: Rape can also occur if the victim is unconscious or incapacitated due to illness, injury, or any other factor that leaves them physically unable to resist or give consent.

When the accused knows the victim is naturally mentally impaired or artificially impaired by the effects of alcohol or drugs: If the perpetrator is aware that the victim is mentally impaired, either due to a natural condition or the influence of substances like alcohol or drugs, and takes advantage of this vulnerability to engage in non-consensual sexual intercourse, this constitutes rape.

When the victim is under 14-years-old: In Kansas, any sexual intercourse with a person under the age of 14 is considered rape, regardless of whether the victim appears to give consent, as individuals in this age group are legally unable to provide informed consent.
Under the definitions mentioned above, no distinction exists that prevents women from facing prosecution for rape charges. Both men and women can be charged with and convicted of rape if their actions meet the criteria outlined in the definition.
It is essential to understand the specific legal definition of rape in Kansas and the various circumstances under which it can occur. If you or someone you know is facing rape charges, seeking professional legal counsel is crucial to navigate the complexities of the law and ensure your rights are protected.
Can Women Be Convicted of Rape?
Yes, a woman could face rape charges if she has sexual intercourse with a partner:
who is forced;
who is unconscious;
who is intoxicated; or
who is underage.
As you can see, women can face rape charges if they have sexual intercourse with a partner who fits one of the categories mentioned above.
How SRC Law Group Can Help
At SRC Law Group, our founding attorneys, Phil Stein, Adam Chingren, and Ashley E. Repp, are dedicated to providing the best possible representation for individuals facing rape charges. With their unique backgrounds and experiences, they offer unparalleled expertise in defending clients accused of serious crimes.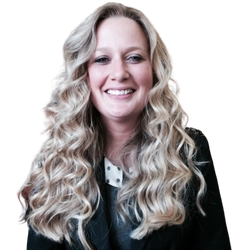 Attorney Ashley E. Repp's unique background in both prosecuting and defending sex-related offenses makes her an invaluable asset to your defense. With over 5 years of experience as an assistant prosecutor in Platte and Clay County, Ashley specialized in sex crimes and crimes against children. Her work in this area included handling DWI/DUI cases, forging, stealing, and assault cases. Additionally, she played a crucial role as a founding member of the DWI Court in Platte County.
Ashley underwent specialized training and became a certified forensic interviewer. This experience, coupled with her work on multiple homicide cases, equips her with insider knowledge of the prosecution's strategies and tactics, which she now uses to effectively defend her clients.
Ashley's commitment to client contact and organization ensures that each case she handles receives the personalized attention it deserves. She believes that every case should be treated individually and is dedicated to fighting for her clients' rights. When you hire Ashley E. Repp, you are hiring a passionate, hard-working, and driven attorney who is not afraid to go the extra mile for her clients.
Don't leave your future to chance; take advantage of Ashley E. Repp's expertise and experience in handling sex-related offenses and other serious criminal matters. Call SRC Law Group at (913) 948-9311 for a free consultation with Ashley E. Repp to discuss your case and start building your defense today.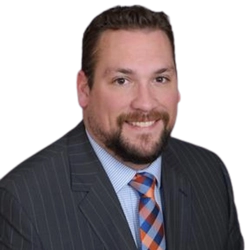 Attorney Adam Chingren's vast experience as a public defender makes him a formidable advocate for individuals facing rape charges. Having worked on over 500 felony cases, including off-grid sex crimes and first-degree murder, Adam has developed an extensive understanding of the criminal justice system and how to navigate it effectively. His in-depth knowledge of the various aspects of criminal cases, from drafting pleadings to conducting depositions and trials, enables him to provide comprehensive and strategic representation to his clients.
Adam's successful trial record speaks to his skill in representing clients facing serious charges. He has not only argued cases in District court but has also successfully presented cases before the Kansas Court of Appeals. This experience showcases his ability to adapt and excel in different legal environments.
Recognized as a Nationally Ranked Top 10 Under 40 attorney by the National Academy of Criminal Defense Attorneys in 2019 and 2020, Adam is committed to providing exceptional representation to his clients. His dedication to understanding the unique circumstances of each case allows him to create tailored defense strategies, which maximize the chances of success for his clients.
In addition to his legal expertise, Adam's background in civil litigation focusing on family law has given him a unique perspective on the personal and emotional challenges clients may face during the legal process. This understanding enables him to provide compassionate support and guidance to his clients as they navigate the complexities of their case.
When you hire Adam Chingren for your criminal defense in a rape case, you are securing the services of an experienced, skilled, and dedicated attorney who will fight tirelessly for your rights. Take advantage of his expertise and call SRC Law Group at (913) 948-9311 for a free consultation with Adam Chingren.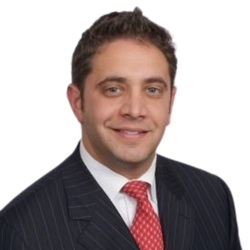 Attorney Phil Stein's comprehensive experience as both a prosecutor and defense attorney gives him a unique perspective on handling complex criminal matters, especially rape cases. During his tenure at the Johnson County District Attorney's Office, he spent over 5 years in the Sex Crimes Division, prosecuting serious and complex sex crimes, including major felony cases such as homicides. This experience has provided Phil with a deep understanding of the strategies and tactics used by the prosecution, which he now leverages in the defense of his clients.
His extensive knowledge of forensic evidence, including biological forensics, DNA, crime scene processing, toxicology, ballistics, and computer/phone forensics, equips him to aggressively defend clients accused of serious crimes. Phil's proficiency in these areas is essential for challenging the evidence presented against you and ensuring that every aspect of your case is thoroughly investigated.
Throughout his career, Phil has maintained positive professional relationships with law enforcement and prosecutors, ensuring his clients receive the best representation possible. His commitment to client-focused representation, coupled with his aggressive approach, has made him a highly sought-after defense attorney in rape cases.
With Phil Stein's expertise and dedication to protecting your rights, you can trust that your case will be in capable hands. Don't wait any longer to secure the strongest defense possible for your case. Call SRC Law Group at (913) 948-9311 for a free consultation with Phil Stein and begin building your defense today.
By choosing SRC Law Group, you're not only hiring one skilled attorney but a team of experienced professionals who are committed to working together to provide the best possible defense. Our attorneys will work tirelessly to protect your rights, explore all possible legal options, and advocate on your behalf, ensuring you receive the strongest representation possible.
LEARN ABOUT YOUR LEGAL OPTIONS
Take the next step and request your free consultation with a Kansas City criminal defense attorney.