Ashley E. Repp, Criminal Defense Attorney

---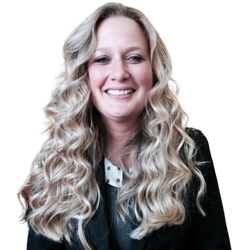 Ashley E. Repp (formerly Ashley E. Webb) represents clients charged with criminal charges ranging from homicide charges to traffic tickets. She has been in the criminal law field her entire legal career.
Ashley began her legal career as an assistant prosecutor in Platte County, Missouri. There she specialized in DWI/DUI cases and was even a founding member of their DWI Court. Although DWI and other traffic related offenses were her specialty she handled a variety of other felony and misdemeanor cases including, but not limited to:
stealing,
and assault cases.
From Platte County, she transferred to the Clay County, Missouri prosecutor's office where she began specializing in:
and crimes against children.
She went through specialized training including becoming a certified forensic interviewer.
Along with specializing in sex crimes, she did also assist in the prosecution of multiple homicide cases. Ashley spent over 5 combined years as an assistant prosecutor in Platte and Clay County.
After Ashley left her career as an assistant prosecutor she began working in the private sector as a criminal defense attorney. She currently handles a variety of cases for clients including, but not limited to,
She prides herself on client contact and organization.
Ashley brings experience, dedication, and organization to all of her client's cases. She is also honest, hard-working, and driven. Ashley believes that each case should be handled individually and she is not afraid to fight for her clients.
LEARN ABOUT YOUR LEGAL OPTIONS
TAKE THE NEXT STEP AND REQUEST YOUR FREE CONSULTATION.