Criminal Sodomy Defense Attorneys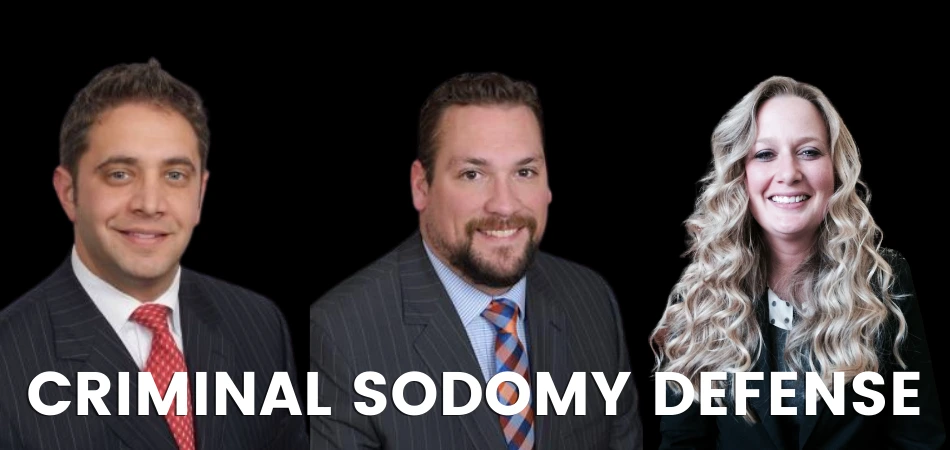 As Kansas criminal defense lawyers at SRC Law Group, we are often entrusted with defending individuals accused of sodomy. Sodomy is a crime in Kansas and can be prosecuted as either a felony or misdemeanor offense depending on the circumstances of each case. Our founding attorneys Phil Stein, Adam Chingren, and Ashley E. Repp bring their unique expertise, dedication, and experience in criminal defense to ensure the best representation for our clients.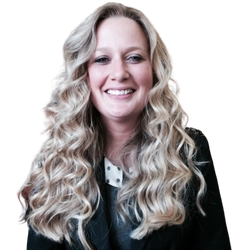 Ashley E. Repp has an impressive background in the criminal law field, boasting extensive experience as an assistant prosecutor in both Platte and Clay Counties. During her tenure in these roles, she specialized in handling sex-related offenses, including criminal sodomy cases. Her time spent as a prosecutor has provided her with invaluable insights into the tactics and strategies employed by the opposing side, which allows her to craft a comprehensive and solid defense for her clients.
In addition to her professional experience, Ashley's dedication, honesty, and hard-working nature set her apart as a fierce advocate for her clients' rights. She is committed to fighting tirelessly on your behalf, ensuring that your case is handled with the utmost care and attention. Ashley's client-centric approach is a testament to her belief that every case should be treated individually, and she will not hesitate to stand up and fight for you.
By choosing Ashley E. Repp as your representative in your criminal sodomy case, you will not only benefit from her vast experience and expertise in this area of law, but also her unwavering determination to secure the best possible outcome for you. Ashley's unique background and steadfast commitment to her clients make her an exceptional choice for your legal representation.
Adam Chingren, a nationally recognized award-winning attorney, boasts extensive trial experience in both Kansas and Missouri. As a former public defender in the 10th Judicial District of Kansas, Adam has gained invaluable experience by working on over 500 felony cases, covering a wide spectrum of offenses, from DUIs to off-grid sex crimes and first-degree murder. This comprehensive experience has equipped him with an in-depth understanding of the intricacies of criminal law, making him an exceptional choice for representation in criminal sodomy cases.
When you choose Adam Chingren as your legal counsel, you can expect a rigorous and detail-oriented approach to your defense strategy. Adam's meticulous method involves scrutinizing every piece of evidence, identifying potential weaknesses in the prosecution's case, and examining all possible avenues for your defense. His adeptness in navigating the legal system ensures that all procedural and substantive aspects of your case are meticulously addressed.
In addition to his thorough examination of evidence, Adam Chingren excels at presenting compelling arguments in court. His persuasive advocacy skills, combined with his comprehensive knowledge of criminal law, enable him to effectively communicate your case to a judge and jury. With Adam on your side, you can be confident that your defense strategy will be meticulously crafted, taking into account every facet of your case, ultimately aiming to achieve the best possible outcome.
Trust Adam Chingren to provide you with the strong, diligent representation you need in a criminal sodomy case.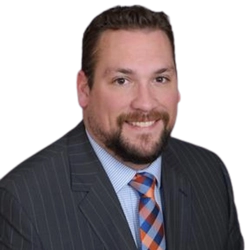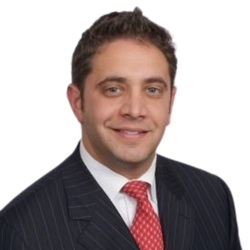 Phil Stein is an aggressive and experienced trial attorney who has dedicated his entire career to handling serious and complex criminal matters as both a prosecutor and defense attorney. With a strong foundation from his time at the Johnson County District Attorney's Office, Phil honed his skills in various roles, including prosecuting domestic violence and juvenile offender cases before being promoted to the Sex Crimes Division. As an attorney in the sex crimes unit for over 5 years, Phil was responsible for charging and prosecuting serious and complex sex crimes and other major felony cases, including homicides.
His extensive experience in forensic evidence analysis, including DNA, crime scene processing, toxicology, ballistics, and computer/phone forensics, gives Phil a unique advantage in understanding the intricacies of each case. This expertise enables him to identify and challenge any weaknesses in the prosecution's case, providing a solid defense for his clients. In addition, Phil's background in working closely with law enforcement and other professionals to prepare major felony matters for trial equips him with invaluable insights and a comprehensive understanding of the prosecution's tactics.
Phil's commitment to providing the best representation possible is evidenced by his positive professional relationships with law enforcement and prosecutors. These relationships enable him to navigate the complexities of criminal sodomy cases more effectively and work towards favorable outcomes for his clients. His client-focused approach ensures that your rights are protected, and your case is handled with the utmost care and attention.
By choosing Phil Stein as your criminal defense attorney, you can trust that he will aggressively defend your rights and provide the highest level of representation in your criminal sodomy case. His extensive experience, expertise, and dedication to his clients make Phil an ideal choice for anyone facing these serious charges.
Our first priority at SRC Law group is determining what evidence exists against our clients - especially when there have been allegations involving minors or lack of consent – so that we can develop an effective defense strategy based on those facts. Depending on the situation, we will work hard to negotiate with prosecutors for reduced charges or even dismissal; however, if necessary we are prepared to take cases all the way through trial where we can challenge any questionable evidence presented by prosecutors while advocating strongly for our client's innocence before a judge and jury.
No matter how daunting these cases may seem at times, it has always been important to us that our clients know that they have experienced attorneys fighting for them who understand just how serious these charges are - from both personal experiences as well as professional expertise gained from successfully litigating numerous similar cases throughout our careers thus far.
Sodomy is defined under Kansas law as engaging in "unnatural carnal copulation" which includes any sexual act other than vaginal intercourse between two persons or one person and an animal. This definition does not include oral sex, so it should be noted that such activities are not considered to be sodomy under Kansas law.
The penalties for sodomy depend upon the age of both parties involved and whether one party was forced into participating against their will (which could result in more serious charges). If both parties are over 18 years old and the activity was consensual, then they may face up to six months in jail if convicted of misdemeanor sodomy. However, if one party is younger than 18 years old or force was used to engage in the activity then they may face up to seven years imprisonment for felony aggravated sodomy.
Criminal Sodomy (victim over 14 but under 16)
Criminal sodomy involves engaging in sexual contact or intercourse with someone under 16 years old who is at least 14 years old.
The elements that must be proven beyond a reasonable doubt for an individual to be found guilty of this offense include:
the knowledge that the victim was between the ages of 14 and 16;
intent to engage in any type of sexual activity with the minor; and
actual physical contact or penetration occurred.
Depending on the exact nature and circumstances surrounding each particular case, there may also be other mitigating factors considered when determining guilt or innocence.
In Kansas, criminal sodomy charges are considered felonies due to their severity and can result in long prison terms as well as significant fines if convicted. Additionally, individuals accused of such crimes will likely face public scrutiny regardless of whether they are actually guilty or not since these cases tend to draw attention from both local media outlets as well as social media platforms.
As Kansas Criminal Defense attorneys, our job is to ensure the client's rights are protected throughout every stage of proceedings while providing them with knowledgeable advice regarding potential legal strategies available for their defense against such allegations.
Our goal is always to help minimize potential consequences by either having charges dismissed altogether or negotiating favorable plea arrangements whenever possible within allowable limits established by law for each particular case's circumstances at hand.
We understand how difficult it can be dealing with accusations related to such sensitive matters which is why we strive hard on behalf of all our clients facing these types felony offenses so they have access to justice under our laws here in Kansas.
Criminal Sodomy or (one party over 16 but under 18 years of age)
Sodomy involving one party over 16 but under 18 years of age. This can be an incredibly complicated area of law and must be handled with extreme care.
In Kansas, sodomy is considered a crime if it involves any sexual contact between persons who are not married or in a civil union. The definition of sodomy in this context includes oral sex, anal sex, or any other type of non-consensual sexual contact that does not involve intercourse. It is also important to note that consent cannot be used as a defense for either party involved in the act; even if both parties agree to engage in the act, it can still be considered illegal under Kansas law.
When one party involved is over 16 but under 18 years old at the time of the incident, there are additional considerations that need to be taken into account when determining whether or not charges should be brought against them. Under current state laws, minors who are accused of committing sodomy may face different consequences than those faced by adults engaging in similar behavior. In addition to possible jail time and hefty fines (which are common penalties for most cases involving sodomy), minors may also face social stigma due to their involvement with such an act as well as potential damage to their educational and professional prospects down the road.
It is important for anyone charged with criminal sodomy - especially those whose case involves someone over 16 but under 18 years old -to seek experienced legal representation from our experienced criminal defense attorneys who understand all aspects surrounding such cases and knows how best to handle them accordingly based on each individual's unique circumstances and needs. Our experienced criminal defense lawyers will assess your case thoroughly before making any decisions about what action should take place next so that you can receive fair treatment throughout every step of your trial process – from initial charges through trial.
Aggravated Criminal Sodomy
Aggravated criminal sodomy is a very serious criminal charge that carries serious penalties for those convicted of it. We will explain the elements of the offense and discuss how to best defend against it in court.
First, let's define what constitutes aggravated criminal sodomy under Kansas law. Aggravated criminal sodomy is defined as
engaging in oral or anal intercourse with another person without their consent or when they are incapable of giving consent due to mental illness or disability;
if the victim was unconscious at the time;
if force was used;
if a weapon was involved;
or if the perpetrator is over 18 years old and the victim is younger than 14 years old.
Additionally, aggravated criminal sodomy can be charged when there are multiple victims involved within one incident.
In order for someone to be found guilty of aggravated criminal sodomy, prosecutors must prove beyond a reasonable doubt that all four elements were met:
oral or anal intercourse occurred between two individuals;
one individual did not give consent for such sexual contact to occur OR was incapable of giving legal consent due to being mentally ill/disabled OR unconscious OR underage AND
force was used OR a deadly weapon was present during said act AND
the perpetrator knew about any aforementioned factors which made them unable to legally give their consent before engaging in sexual activity with them.
If you have been accused or charged with aggravated criminal sodomy, your first step should be to contact us immediately and schedule a free consultation. Our experienced attorneys understand Kansas laws regarding aggravated criminal sodomy and how best to defend against it in court. A qualified Kansas criminal defense attorney can help you determine what defenses apply based on your specific case facts such as lack of intent, evidence by the prosecution team, mistaken identity issues related to wrong suspect identification by police officers, etc. Our attorneys may also suggest alternative strategies like negotiating plea deals which could reduce potential sentences significantly depending on circumstance details provided by the defendant and other relevant evidence available from both sides during trial proceedings.
Overall, a defense related to aggravated criminal sodomy requires attention from knowledgeable attorneys who understand nuances behind this type of charge - so make sure you seek proper representation right away!
LEARN ABOUT YOUR LEGAL OPTIONS
Take the next step and request your free consultation with a Kansas City criminal defense attorney.