Expert Defense for Internet Sex Crime Charges - Protecting Your Reputation, Rights and Freedom

---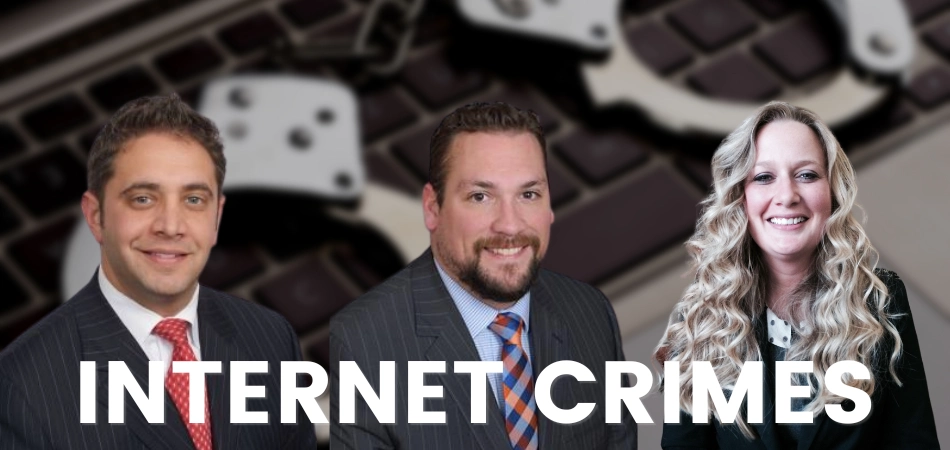 Law enforcement agencies across the country engage in online chats pretending to be underage girls or boys. Cops set up meetings for sex and make the arrest when the unsuspecting individual arrives for the meeting.
If you have been arrested for enticement of a child or online sexual solicitation of a minor, you are facing a very serious charge with serious penalties. You need to hire an experienced, credible trial attorney to analyze the prosecutor's case. At SRC Law Group, LLC, our founding attorneys Phil Stein, Adam Chingren, and Ashley E. Repp bring their unique expertise and aggressive representation to ensure the best outcome for your case.
For just about as long as the Internet has existed, it's been used for sexual activity, including nefarious and illegal actions that could lead to serious consequences. The laws involving sexual activity online are constantly evolving and adapting, and cases continue to grow more complex.
However, if you find yourself facing charges of an Internet sex crime, your future and your rights could be in jeopardy. A guilty verdict could subject you to serious penalties, which means you should not hesitate to speak with our Kansas City criminal defense lawyers about your charges as soon as possible.
The skilled team at SRC Law Group, LLC are highly-experienced and knowledgeable in the area of sex crimes, and keep up to date on the ever-changing world of Internet sex crimes and the laws that govern them.
Our continual dedication to the well-being of our clients has earned us a reputation for success and numerous industry accolades, including a 10.0 Superb rating from AVVO and a National Top 10 Under 40 ranking from the National Academy of Criminal Defense Attorneys for Adam Chingren. We firmly believe everybody deserves the best legal representation they can get whenever facing a serious sex crime charge, and our philosophy is to tackle each case with the utmost preparation and willingness to fight for the rights of our clients.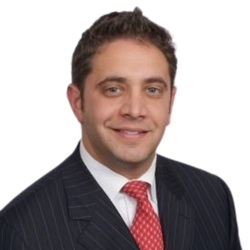 Phil Stein - An Expert in Forensic Evidence Analysis
Phil Stein's extensive experience in forensic evidence analysis makes him an invaluable asset when it comes to Internet sex crimes defense. Having worked as both a prosecutor and defense attorney in the sex crimes unit, he has a deep understanding of the unique evidentiary and legal issues that arise in these cases. Phil's expertise in biological forensics, DNA, crime scene processing, toxicology, ballistics, and computer/phone forensics allows him to meticulously dissect the prosecution's case, identify weaknesses, and develop a strong defense strategy. Phil's ability to maintain positive professional relationships with law enforcement and prosecutors ensures that his clients receive the best representation possible, making him an ideal choice for anyone facing Internet sex crime charges.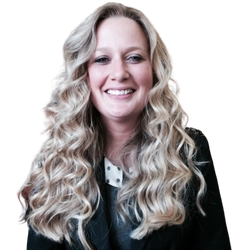 Ashley E. Repp - A Former Prosecutor with a Focus on Sex-Related Offenses
Ashley E. Repp brings a unique perspective to the defense of Internet sex crimes, thanks to her background as an assistant prosecutor specializing in sex-related offenses and crimes against children. With specialized training as a certified forensic interviewer, Ashley has the knowledge and experience to challenge the prosecution's case from an insider's point of view. Her strong work ethic, dedication to client communication, and organization skills make her an excellent advocate for individuals facing serious charges. Ashley's commitment to fighting for her clients' rights and handling each case with individualized attention ensures that those facing Internet sex crime charges receive the passionate and knowledgeable representation they deserve.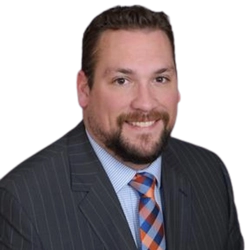 Adam Chingren - A Successful Trial Attorney with Comprehensive Criminal Case Knowledge
Adam Chingren's impressive trial record and extensive experience working on over 500 felony cases make him an exceptional advocate for individuals accused of Internet sex crimes. As a licensed attorney in both Kansas and Missouri, his understanding of the legal landscape in both states is invaluable. Adam's time at the Office of the Public Defender has given him a deep knowledge of all aspects of criminal cases, from drafting pleadings and conducting depositions to trial. Recognized as a Nationally Ranked Top 10 Under 40 by the National Academy of Criminal Defense Attorneys, Adam has a proven track record of success in district court and before the Kansas Court of Appeals. With Adam Chingren on your side, you can trust that your case will be handled with skill, dedication, and the expertise required to achieve the best possible outcome.
Internet sex crimes come in many different forms, which means the penalties can be as wide-ranging as the crimes themselves. Some offenses are considered misdemeanors, which can lead to up to a year in jail, while others could be considered a felony, resulting in huge fines, long jail sentences, and even mandatory lifetime sex offender registration without eligibility for expungement if you are convicted.
Internet sex crimes can include:
Prostitution and solicitation

Distribution or viewing of child pornography

Meeting a minor for a lewd purpose

Indecent exposure

Child exploitation

Sending harmful material to a minor

Lewd conduct with a minor
Crimes that involve a minor (anyone under the age of 18) often carry much harsher sentences than those that do not have a minor involved. And perhaps the most difficult part, lack of knowledge about the age of a victim does not constitute a valid defense in most cases. Sending an illicit image of a subject who turns out to be younger than 18 or sending a legal file to someone who turns out to be under the age of 18 could both be charged as a sex crime. This shows just how simple it is to commit one of these actions, and how careful you should be if you choose to use the Internet for adult entertainment purposes.
With SRC Law Group, LLC, you can trust that you will be well-represented by our team of seasoned attorneys who are dedicated to fighting for your rights and providing you with the best possible defense.
When Can an Internet Search Lead to an Arrest?
With search engines such as Google or Bing, you can search practically anything you wish to know about online. However, certain searches and terms are monitored and may result in a police investigation.
The following are the most common internet search terms that can lead to an arrest:
"Kiddie porn " – Child pornography involving minors aged 17 and younger is highly illegal to view online. Even a search for child porn on the internet could result in being arrested for and charged with a crime since an active search for kiddie porn can indicate an intent to commit the crime of viewing or possessing child pornography. If you believe you are under investigation for child pornography or have been arrested and charged visit our child pornography defense page.
"Explosives" – Subjects related to terrorism, making explosives at home, or illegally modifying weapons can result in a criminal investigation. In 2013, a New York woman got a visit from law enforcement they discovered terror-related searches from their home's computers. She looked for "pressure cookers," her husband searched for "backpacks," and her son read articles about homemade bombs from stories about the Boston Marathon terrorists.
"Download Media" – It is illegal to use torrent downloading to obtain legally copyrighted material such as music or movies. Although torrenting material that isn't protected by copyright is lawful, downloading or sharing copyrighted material is a federal violation.
"Deep Web" – Also known as the dark web, it is considered the internet's criminal underbelly, where you can find questionable materials. Whether you are searching to purchase illegal drugs or hire an assassin, even joking around can result in a police investigation.
Important Considerations for Your Cases
All of the following must be taken into consideration when assessing the facts of an Internet solicitation of a minor case:
Did the law enforcement officer purposely pick an age that would enhance the penalty for the charge?

Did the cop commit entrapment?

What was going on in the defendant's life at the time the alleged offense was charged?
Under Kansas Sentencing Guidelines, the penalties vary depending upon the age of the person solicited, even if the person turns out to be a law enforcement officer.
This includes:
If convicted of soliciting a minor 14 years of age or younger (a severity level 1 person felony in Kansas) you face a prison sentence of 147-653 months (12 - 54 years) in prison, depending upon your prior criminal history.

If convicted of soliciting a minor 16 years of age or younger (a severity level 3 person felony in Kansas) you face a prison sentence of 55-247 months (4 - 20 years) in prison, depending upon your prior criminal history.

If convicted of soliciting a minor 16 years of age or younger (a severity level 3 person felony in Kansas) you face a prison sentence of 55-247 months (4 - 20 years) in prison, depending upon your prior criminal history.
Online Solicitation of a Minor
The crime of online sexual solicitation is a serious felony offense. Anyone accused of or charged with this crime should seek legal representation. Our Kansas City criminal defense attorneys have over 25 years of experience, a solid record of success, and a strong dedication to investigating all the facts.
If you have been accused of online underage soliciting, start protecting your rights today. Contact SRC Law Group, LLC online today.
How SRC Law Group Can Help You If You're Charged With A Sex Crime
If you have been charged with a sex crime, it is essential to seek legal representation as soon as possible. At SRC Law Group, we have a team of skilled attorneys who are dedicated to fighting for the rights of individuals facing sex crime charges. We understand the sensitive nature of these cases and strive to provide compassionate and understanding legal representation.
Our attorneys will work tirelessly to build a strong defense on your behalf and secure the best possible outcome for your case including possible reduction of charges or dismissal altogether. If you are facing sex crime charges, don't hesitate to reach out to us. We offer a free consultation to discuss the specifics of your case and explain how we can help. Don't let a sex crime charge ruin your life - contact SRC Law Group today and take the first step towards protecting your rights and freedom.
LEARN ABOUT YOUR LEGAL OPTIONS
TAKE THE NEXT STEP AND REQUEST YOUR FREE CONSULTATION WITH A KANSAS CITY CRIMINAL DEFENSE ATTORNEY.