Securing Justice for Your Loved Ones: Expert Wrongful Death Attorneys at SRC Law Group
Losing a loved one is always challenging, and it becomes even more so when their passing was due to someone else's negligence.
At such a difficult time, our personal injury lawyers – Phil Stein, Adam Chingren, and Ashley E. Repp – are here to provide the legal support you need. As trial lawyers specializing in wrongful death cases, we're dedicated to fighting for your legal rights and working hard to secure the best possible verdict or settlement for you.
Wrongful death cases are complex, requiring the attention of experienced attorneys to ensure the best possible outcome. Our team at SRC Law Group has the necessary expertise to guide you through the process of filing a claim for damages. We're ready to advise you on your rights and prepare you for any potential defenses that may be used against you in court.
Beyond legal advice, our team has access to a wide range of resources, including expert witnesses and other forms of evidence, to build a strong case on your behalf.
During this challenging time, having our experienced attorneys by your side can provide invaluable emotional support and guidance. We're here to help you navigate through these trying circumstances and work towards achieving justice for you and your loved ones.
Phil Stein: Expertise Rooted in Experience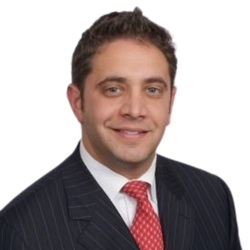 Our founding attorney, Phil Stein, has spent his entire career navigating serious and complex legal matters, both as a prosecutor and as an attorney. His practice focuses on personal injury and criminal defense, leveraging his extensive trial experience and in-depth understanding of diverse areas of forensic evidence. Phil's comprehensive experience, ranging from car accidents to traumatic brain injuries, equips him with a broad understanding of the legal landscape. His positive professional relationships with law enforcement and the legal community ensure that his clients receive the best representation possible. Phil's commitment to his clients is evident in his track record of handling legal matters across Kansas and Missouri.
Having graduated from Kansas State University with a degree in Political Science and then the University of Kansas School of Law, Phil has focused his career on criminal and personal injury law. His practical experiences throughout law school, including his work on the Defender Project and his internship at the Johnson County District Attorney's Office, have cemented his expertise. Phil's deep-rooted experience and established expertise make him a trusted ally in your wrongful death case.
Adam Chingren: A Dedicated Advocate
Adam Chingren, founding attorney of SRC Law Group, is a licensed attorney in Kansas and Missouri. Since graduating from the University of Kansas Law School, Adam has honed his skills in all areas of litigation, from drafting pleadings and conducting depositions to trials. His four-year tenure at the Office of the Public Defender for the 10th Judicial District of Kansas in Johnson County saw him work on over 500 felony cases. This gives him great expertise as an experienced trial lawyer.
Adam's dedication to his clients is reflected in his extensive trial experience and comprehensive knowledge of the law. He has successfully argued cases in District court and before the Kansas Court of Appeals, demonstrating his expertise in the courtroom. This dedication and commitment have earned him national recognition as a Top 10 Under 40 by the National Academy of Criminal Defense Attorneys in 2019 and 2020. Adam's proven track record speaks to his authority in the legal field, making him a trustworthy advocate for your cause.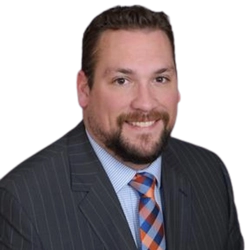 Ashley E. Repp: A Fighter for Justice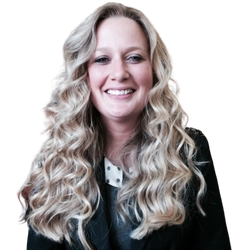 Founding attorney Ashley E. Repp brings experience, dedication, and organization to all of her client's cases. Specializing as a trial lawyer ranging from car accidents to wrongful death. Her past roles as an assistant prosecutor in both Platte and Clay County, Missouri, have provided her with specialized knowledge and skills, particularly in DWI/DUI and car accident cases.
Ashley's commitment to her clients extends beyond her legal expertise. She values client contact and organization and is known for her honesty, hard work, and determination. Her belief that each case should be handled individually demonstrates her commitment to providing personalized service. Ashley is not afraid to fight for her clients, ensuring that their interests are thoroughly represented. Her experience as a prosecutor and aa trial lawyer, combined with her dedication to her clients, ensures that you can trust her to handle your case with the utmost professionalism and care.
At SRC Law Group, we bring together the education, expertise, and experience of our attorneys to provide you with the strongest possible representation in your Wrongful Death case.
Understanding Wrongful Death
Wrongful death is a legal term referring to a death that is caused by the negligence or misconduct of another person or entity.
It is a civil action separate from any criminal charges that might be brought against the defendant. A wrongful death claim allows the estate of the deceased person to file a lawsuit against the party who is legally liable for the death.
Types of Wrongful Death Lawsuits
A wrongful death claim may arise out of a number of circumstances, they may include:
Criminal acts (i.e. battery and murder);
Death during a supervised activity;
Defective products;
Dog attacks;
Medical malpractice;
Motorcycle accidents;
Pedestrian accidents;
Premises Liability (Slip and Fall);
Semi Truck accidents;
Violent or intentional acts;
Many others.
How Wrongful Death Claims Differ from Other Personal Injury Lawsuits
A wrongful death claim is different from other types of
personal injury
claims because the victim of the injury is not bringing the suit. Instead, it is the family or the estate of the deceased who are plaintiffs in a wrongful death lawsuit.
Distinctive Aspects of Damages in Wrongful Death vs. Personal Injury Claims
In a wrongful death claim, plaintiffs seek damages for their own losses, such as loss of companionship, emotional distress, and financial hardship caused by the loss of the deceased.
In contrast, typical personal injury claims are filed by the injured person (or their representative if the injury is severe) and seek compensation for the injured person's losses, such as medical expenses, pain and suffering, and lost wages.
Real-Life Examples Illustrating the Concept of Wrongful Death
Let's consider a couple of real-life examples to illustrate the concept of wrongful death:
A construction company fails to properly secure a worksite, resulting in a passerby being struck and killed by falling debris. The family of the deceased could file a wrongful death lawsuit against the construction company for failing to maintain a safe environment.

A patient dies due to a severe allergic reaction after a doctor administers a medication without checking the patient's medical history for allergies. The patient's family could potentially bring a wrongful death suit against the doctor or the medical practice for negligence.
In both of these examples, the negligent party had a duty of care towards the deceased. Their failure to uphold this duty resulted in death, giving rise to a potential wrongful death claim.
Legal Rights in a Wrongful Death Case
Understanding your rights in a wrongful death case is crucial to ensuring you receive the justice and compensation you deserve. Here, we'll discuss who is eligible to file a wrongful death claim, the types of damages that can be claimed, and the time limit for filing such a lawsuit.
Who Can File a Wrongful Death Claim?
The exact regulations can vary, but generally, the following individuals may be able to file a wrongful death claim:
In Kansas
In Kansas, according to the Kansas Statutes Section 60-1902, the following parties can file a wrongful death lawsuit:
The deceased's surviving spouse.
The deceased's surviving children or grandchildren.
The deceased's surviving parents or siblings.
In Kansas, if none of these individuals exist or choose to file a wrongful death claim, the court may appoint a special administrator to do so.
In Missouri
In Missouri, the Missouri Revised Statutes Section 537.080 outlines a specific order for who can file a wrongful death claim:
The spouse, children, or grandchildren of the deceased have the right to file a wrongful death claim.
If there are no surviving spouse, children, or grandchildren, then the deceased's parents may file the claim.
If none of these relatives are alive, then a sibling or their children may file the claim.
If the deceased has no surviving spouse, children, grandchildren, parents, siblings, or nephews or nieces, a plaintiff ad litem may be appointed by the court to bring the wrongful death lawsuit.
Types of Damages in a Wrongful Death Case
In a wrongful death case, "damages" is the legal term for the money awarded to the plaintiff (the person filing the lawsuit). There are generally three types of damages that can be awarded in a wrongful death case:
Economic Damages: These include quantifiable monetary losses caused by the death. Examples include

medical and funeral expenses,
loss of the deceased's expected earnings,
loss of benefits like pension plans or medical coverage,
and the value of goods and services that the deceased would have provided.

Non-Economic Damages: These include non-monetary losses that are more challenging to assign a specific financial value. They could include mental anguish, pain and suffering, loss of companionship, and loss of consortium.

Punitive Damages: These are damages awarded to punish the defendant for particularly reckless or negligent behavior. They're not available in all states or in all cases, but are available in both Kansas and Missouri. Punitive damages can significantly increase the total damage award.
Time Limit for Filing a Wrongful Death Lawsuit
The "statute of limitations" refers to the period during which you must file a lawsuit. If you don't file the lawsuit within this period, you lose your right to sue. The time limit varies from state to state and can depend on the specifics of the case.
In Kansas, the statute of limitations for wrongful death cases is generally two years from the date of the death.
In Missouri, the statute of limitations for wrongful death claims is typically three years from the date of the death.
However, there can be exceptions or nuances to these general rules depending on the specific circumstances of a case.
The clock typically starts ticking on the date of the person's death. However, if the person's death wasn't immediately linked to another party's action, the clock might start on the "discovery date" — the day the person filing the suit knew or should have known of the cause of death.
If you believe you have a wrongful death claim, it's crucial to consult with our knowledgeable attorneys as soon as possible.
The Process of a Wrongful Death Lawsuit
Navigating the process of a wrongful death lawsuit can be complex and emotionally draining. It is essential to understand each step of the process, from the initial filing to reaching a settlement or going to trial.
1. Initial Consultation and Investigation
The first step in a wrongful death lawsuit is an initial consultation with a legal professional. During this meeting, you will discuss the circumstances surrounding the case, potential defendants, and possible legal strategies. If the attorney believes there is a viable wrongful death claim, they will then proceed to a thorough investigation to gather all necessary evidence.
Once enough evidence has been collected, the next step is to file a lawsuit against the party or parties responsible for the death. This lawsuit is typically filed in the state where the death occurred and includes:
A summary of the facts and arguments that make up the basis of the claim
Identification of all defendants
An outline of the damages being sought
After the lawsuit is filed and the defendants have been served, the discovery phase begins. This period allows both sides to exchange information related to the lawsuit. During this time, both sides will:
Request documents
Take depositions
File and respond to interrogatories (written questions that must be answered under oath)
4. Settlement Negotiations
Following the discovery phase, settlement negotiations typically occur. Here, both sides will discuss the possibility of reaching an agreement without going to trial. This phase can involve:
Direct negotiations between attorneys
Mediation sessions involving a neutral third party
Non-binding arbitration
If a settlement cannot be reached, the case will go to trial. During the trial, both sides will present their case, and a judge or jury will ultimately decide the outcome. The stages of a trial include:
Jury selection
Opening statements
Presentation of evidence and witness testimony
Closing arguments
Jury deliberation and verdict
Throughout the process, the evidence required in a wrongful death case can vary but will typically include
medical records,
eyewitness testimonies,
expert witness testimonies,
and proof of financial losses.
The evidence must support the claim that the defendant's negligence or intentional action resulted in the wrongful death, and that the plaintiff suffered damages as a result.
The importance of legal representation in a wrongful death lawsuit cannot be overstated. Our experienced attorneys can guide you through the complexities of the legal system, ensure all necessary procedures are followed, negotiate on your behalf during settlement discussions, and represent your interests in court if necessary.
It is important to call us as soon as possible to ensure your rights are protected and to improve your chances of securing the maximum compensation you are entitled to under the law.
When dealing with a wrongful death case, one of the primary concerns for the surviving family members is ensuring they receive just compensation for their tragic loss. At SRC Law Group, our primary objective is to help our clients secure the maximum compensation possible. We understand the financial impact a wrongful death can have, not only due to the loss of income but also due to the immense medical bills, funeral costs, and the pain and suffering endured by the surviving family members.
SRC Law group's Approach to Maximizing Compensation
Our approach to maximizing compensation starts with a thorough evaluation of the case. We meticulously analyze all the details, collect and assess all relevant evidence, and identify all possible sources of liability and insurance coverage. This rigorous analysis allows us to build a strong case aimed at securing the highest possible compensation for our clients.
In addition, we work closely with a network of experts, including medical professionals, accident reconstruction experts, and financial consultants, among others. These professionals provide invaluable insights that help us quantify the damages accurately, taking into account current and future medical expenses, loss of income, pain and suffering, and other related costs.
Factors Influencing Compensation in a Wrongful Death Case
Several factors can influence the amount of compensation in a wrongful death case. These factors include the deceased's income at the time of death, their future earning potential, the number of dependents, the nature and severity of negligence involved, and the extent of the non-economic damages such as pain and suffering, loss of companionship, and emotional distress among others.
Moreover, the presence of multiple liable parties, the existence of caps on certain types of damages, and the state's specific wrongful death laws can also influence the compensation amount. We navigate these complexities to ensure our clients receive the rightful compensation they are entitled to.
Negotiating the Best Outcome
Once we have a comprehensive understanding of the case and a clear assessment of the damages, we begin negotiations with insurance companies and opposing counsel. Insurance companies often attempt to minimize their payouts, but our experienced team is skilled at countering their tactics.
We prepare every case as if it's going to trial, which often encourages insurance companies to offer fair settlements. However, if the settlement offer is not satisfactory, we are ready and willing to take the case to court to ensure justice is served. Our record of successful verdicts often lends credibility to our negotiation efforts, promoting more favorable settlement terms.
In all aspects, SRC Law Group is dedicated to ensuring that our clients receive the maximum compensation they deserve in wrongful death cases. Our detailed approach, rigorous analysis, and strategic negotiation tactics work together to secure the best possible outcome for our clients. We understand the immense loss you've endured, and we're committed to helping alleviate the financial burden associated with your loved one's untimely passing.
Understanding your legal rights in a wrongful death case is of paramount importance. Navigating the complexities of the legal system can be daunting, particularly in the face of personal loss. However, being well-informed about the process can empower you to make the best possible decisions for your situation.
Knowledge is Power: Recognizing the intricacies of a wrongful death case equips you with the knowledge we have to understand the legal proceedings. Whether it's about who can file a claim, the types of damages that can be claimed, or the statute of limitations for filing a lawsuit, every piece of information adds to your ability to navigate the legal landscape.

Legal Representation Matters: The process of a wrongful death lawsuit, from filing to settlement or trial, involves numerous legal procedures and rules. Having our experienced legal team on your side can make a significant difference in managing these procedures and advocating for your interests.

Maximizing Compensation: In the aftermath of a wrongful death, achieving maximum compensation can help alleviate some of the financial burdens associated with the loss. Expert legal guidance can assist you in understanding the factors that influence compensation and how to negotiate effectively.

Trustworthy Legal Assistance: SRC Law Group is committed to providing reliable and expert legal assistance. Our experience in handling wrongful death cases, coupled with our dedication to our clients, enables us to provide the support you need during this challenging time.

We encourage you to reach out to SRC Law Group for a consultation if you or a loved one has suffered a wrongful death. Our team is ready to guide you through the legal process, advocate for your rights, and work towards securing the compensation you deserve.
At SRC Law Group, we believe that open communication is the foundation of a successful attorney-client relationship. We are committed to providing our clients and potential clients with easy and convenient ways to reach out to us.
We are located at 16201 W. 95TH STREET, SUITE 270, LENEXA, KS 66219. Our office is easily accessible and equipped to provide a comfortable and private space for our clients to discuss your legal concerns.
You can reach us by phone at (913) 948-9311. Our lines are open 24/7, and our friendly and professional staff is always ready to assist you.
Please remember, your initial consultation is an opportunity for you to evaluate us as much as it is for us to understand your case. It's important to us that you feel comfortable and confident in our ability to handle your legal matters.
Getting in touch with SRC Law Group is the first step in securing legal representation that prioritizes your interests and strives for the best possible outcome.
At SRC Law Group, we are dedicated to providing you with the highest quality legal services. We look forward to hearing from you soon. Please use the form below to email us right away.
LEARN ABOUT YOUR LEGAL OPTIONS
Take the next step and request your free consultation with a Kansas City criminal defense attorney.