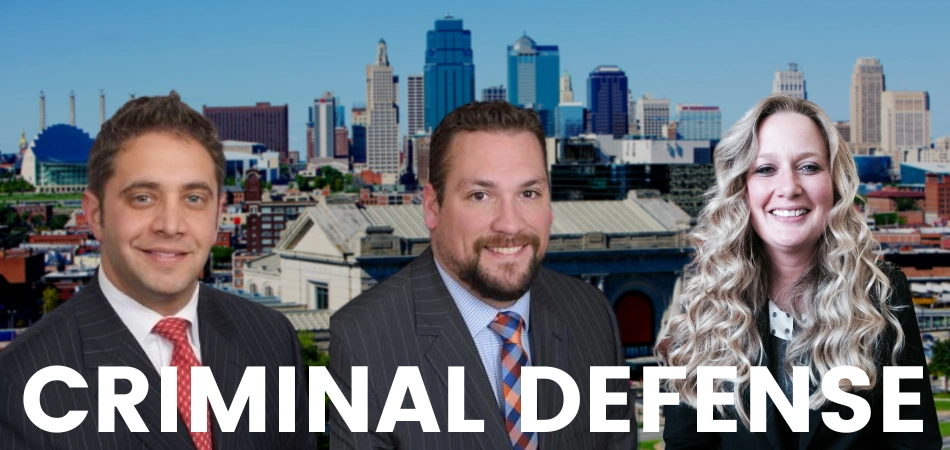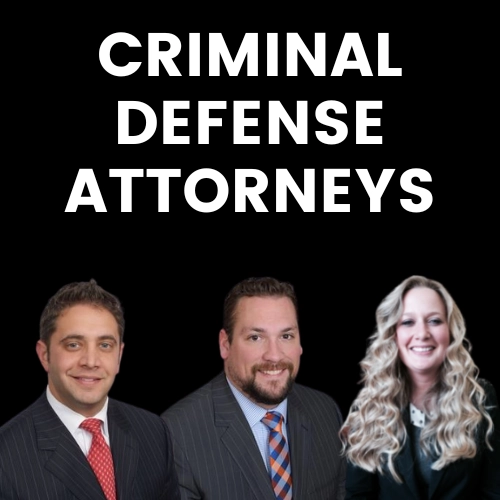 Expert Criminal Defense in Kansas City - Protecting Your Rights and Freedom
Have you or a loved one been accused of committing a crime in Kansas or Missouri?
If so, our Kansas City, Kansas criminal defense lawyers stand at the ready to listen to your side of the story and use our knowledge of the law to aggressively protect your rights and freedoms.
A criminal charge can be difficult to manage on your own. Our criminal defense attorneys have the knowledge needed to build a solid defense. A criminal conviction can have serious long-term consequences but, these can be avoided if you have the right legal counsel in your corner.
Simply put, the Kansas City, Kansas area criminal defense attorneys at SRC Law Group, LLC are known for providing clients with effective, aggressive, and strategic legal counsel. We have handled hundreds of trials and use more than 25 years of combined experience to the benefit of our clients. Whether your case involves state or federal charges , we can be trusted to provide powerful representation to the criminally accused.
Criminal Cases We Handle in Kansas and Missouri.
We provide aggressive legal representation for individuals who have been accused or charged with all types of crimes in Kansas and Missouri. We have spent decades handling juvenile crimes, misdemeanors, felonies, and other criminal cases at the state, municipal, and federal levels.
We can handle a broad range of criminal matters in Kansas & Missouri, including the following:
How To Choose a Criminal Defense Attorney.
When you are arrested and charged with a crime, you are granted several rights by the U.S. Constitution. Perhaps the most important of these rights is the right to representation by an attorney, including having one appointed for you if you can't afford to pay the fees. As a result, you'll have your choice from thousands of different lawyers who can represent you. So how do you pick the right one for you? Where do you even begin your search? Let's take a look to learn how to choose the right Kansas City criminal defense attorney for your case, including some things you should look for.
As stated previously, if you can't afford a criminal defense attorney, you can have one appointed for you. This means the court will choose a public defender and assign your case to them. Your public defender will review your evidence and work to defend you. However, these individuals do not have control over their case load, nor do they get a choice in what cases they are assigned. You may be facing a theft crime charge, but your case may be assigned to an attorney who is perhaps best suited to
sex crimes
. There's no way to prevent this. Therefore, you should only consider a public attorney if you are truly in financial dire straits and absolutely cannot afford a private criminal defense lawyer.
Private Representation Will Give Your Case the Attention and Counsel It Deserves.
Private attorneys have control over their case load, choose which cases they wish to take, and will usually only take your case if they can say with full confidence that they'll be able to provide you with the best of their abilities. If a reputable lawyer doesn't know that they can give your case the attention it deserves due to their other stack of cases they're currently handling, they'll respectfully decline your case, and many will often refer you to another highly-qualified attorney who they trust will provide you and your case with the same level of attention you would have received had they taken it.
So you've decided you want to go the private representation route. That narrows down your choices a little bit, but not by much. What can you do next?
Start by taking a look at local attorneys and narrowing down the ones who focus on practicing criminal defense law. There are all types of law firms and attorneys out there:
divorce and family law attorneys,
civil law and mass tort attorneys,
personal injury attorneys,
immigration attorneys, and many others.
However, these lawyers do not specialize in criminal defense, and odds are they're not going to give you the same edge as a Kansas City criminal defense attorney would. An attorney who focuses specifically on criminal defense matters means they're familiar and experienced with criminal laws, and are well aware of the fine details that could make a huge difference in your case.
There are also an abundance of firms who deal with multiple types of law under the same name. This isn't necessarily a bad thing, as some firms have multiple partners, each specializing in a different type of case. However, a single attorney who handles cases from different areas of law can be much more hit-or-miss than one with a specific focus. You know the old saying "A jack of all trades is a master of none?" That does apply to a certain extent in law practice: attorneys with a single focus tend to be far better at that focus than an attorney with multiple practice areas is at any of theirs simply because they can't truly concentrate on one type of law.
A lot of attorneys like to brag that they're heavily-involved in their communities, and that's actually a good thing. Attorneys who take cases only in specific areas are often highly-familiar with the local courthouses, as well as the judges and prosecutors who work there.
Some even know the police officers in the area as well, including their arrest histories, reputations, and more. All of this knowledge could help them create an ideal plan for knowing when to submit a plea bargain, how to negotiate, and how to tailor the evidence to benefit your case and provide you with the best possible outcome.
National firms may be full of high-profile names, but you lose this insider edge when your lawyer has to fly in from across the country to take your case. Many people search for something similar to "best criminal lawyer near me". If you do you will see that SRC Law Group, LLC will always be near the top.
So you've narrowed your search to local criminal defense attorneys . Now's the time to start separating them from each other. Some attorneys specialize in certain types of crimes over others. For example, if you're facing high-profile rape charges , are you going to go to an attorney who has made their name as a DUI lawyer ? That simply wouldn't make sense. There are so many different aspects to criminal law, and most criminal defense attorneys handle each of them, but you'll want to consider what cases an attorney likes to take and has the most confidence in.
Feel free to ask an attorney about any experience they've had with your charges, as well as any landmark or notable outcomes or verdicts they have obtained in them. Not only is this appropriate, but any attorney will be proud to boast about their successes in a particular area, especially if it helps them secure your case.
Finally, you should feel comfortable with your attorney, and your gut should be telling you they have your best interests at heart. If your attorney seems disinterested in your case but is still willing to take it, they're probably going to negotiate a plea deal, sign off on the case, and collect the fees you've agreed to. When you're innocent, this is far from the optimal result. Before signing any contracts, ask yourself a few questions:
Does the attorney explain things in a way you can understand?
Do they show a genuine personal concern and desire to help?
Are they concerned with your life as a whole rather than just your charges? (After all, your charges will affect your life.)
Does this person command respect? If so, they'll probably also command the same respect from prosecutors, jurors, and judges, meaning they'll be effective in court.
Why Hire SRC Law Group, LLC?
If you've been accused of or arrested for a crime, you should not hesitate to seek help from an experienced Kansas City, Kansas criminal defense attorney, as doing so can greatly improve your case's chances in and out of court. With SRC Law Group, LLC at your back, you benefit from a team of legal professionals that is passionate about upholding your rights and fighting for the best possible outcome on your behalf.
No matter what your circumstances or how big you may think your case is, contact SRC Law Group, LLC for the knowledgeable defense that you need.
If you hire SRC Law Group, LLC, we will first investigate your case and look hard at the facts and legal issues. If there is a defense in your case, our Kansas City criminal defense lawyers will find it.
We do not advise you to take a plea bargain or enter into a diversion contract without first reviewing the facts and the reports. Furthermore, we would never encourage a client to plead guilty to a charge when there is an opportunity for a dismissal or an acquittal.
What We Offer Our Clients.
With over 25 years of combined experience, our Kansas City criminal defense lawyers have trial experience on both sides of the aisle. Attorney Phil Stein has years of experience as a prosecutor for the District Attorney's Office and is well-versed in analyzing forensic evidence and handling defense for the city, state, and federal criminal cases.
In addition to our experience, we have been honored to receive a number of awards for our high standard of client service. This includes:
AVVO Client's Choice for Federal Crimes
AVVO Rating of Superb
Recognition from Super Lawyers®
Recognition from the National Trial Lawyers
NACDA top ten ranking
Better Business Bureau (BBB) - A+ Rating
These awards are a testament to our firm's dedication to our clients and to the law.
Our firm believes that you need an aggressive fighter on your side. We are here to tell your side of the story and powerfully present your case before the court. Our goal is to level the playing field and truly give you the chance you need to move forward with confidence.
Benefits of Hiring Attorneys With Former Prosecutor Experience
When determining a legal representative after getting arrested for or charged with a criminal offense, you may be wondering what credentials you should look for. While you should obtain counsel from a lawyer who has an exceptional track record of success in defending criminal cases, keep in mind the benefits of also having someone with prosecution experience.
A prosecutor is an attorney who chooses what charges to file against a person accused of a crime and then proceeds to try the case in front of a judge or jury. A lawyer familiar with both sides of a criminal trial may be better suited for your case.
The following are three main benefits of hiring a former prosecutor for your case:
Extensive Courtroom Litigation Experience.
Many lawyers practice law without ever stepping foot in the courtroom since some cases can be settled without a trial. A seasoned prosecutor spends much of his or her career litigating cases in court. If your case reaches trial, you need to have an attorney who will be better equipped to defend you.
Comprehensive Understanding of the Criminal Justice Process.
How much experience a lawyer has in conducting jury trials is an important factor to consider. Having a
former prosecutor
on your side will almost guarantee that your attorney will have the previous jury trial experience needed to offer you the best defense available.
Knows How the Prosecution Will Handle Your Case.
A former prosecutor will better understand how the district attorney will approach your case. It is a welcome advantage to have someone on your side with firsthand experience of the other side's perspective.
With years of experience as a former prosecutor, our Kansas City criminal defense attorneys at SRC Law Group, LLC understands that there are two sides to every story. We have developed strong relationships with local judges, prosecutors, and law enforcement authorities, so you can trust our firm to handle your case.
What Can You Expect as Our Client?
 Attorney
Phil Stein
spent years prosecuting
sex crimes
and other
felonies
with the District attorney's Office. His unique experience and sharp insight into the law can be used to create a solid defense strategy in your favor.
You Can Start Your Case for Free – Today.
Because we offer free initial consultations for prospective clients, you can get started on a defense strategy now. That means it will cost you nothing to learn more about your rights and options. Take action and request your no-obligation, no-risk consultation today.
Your Case Will Be Treated With the Utmost Urgency.
We do not simply settle for a plea deal, agreement, or diversion contract. Rather, we take the time to investigate every case and search for every possible opportunity to seek reduction, acquittal, or complete dismissal. Working with us means we leave no stone unturned.
Former Prosecutor Fighting for You.
Any type of criminal matter can result in repercussions that could have a ripple effect on your entire life. Even an allegation – without conviction – could result in a negative social stigma or loss of inability to secure a job, scholarship, or career opportunity. As your legal counselors, you can trust that we will work tirelessly to ensure your rights and freedoms are protected in Kansas and Missouri.
Because we have been on both sides of the aisle, we know that there is no such thing as a "minor" offense. Even if you don't go to jail, any type of conviction will result in a permanent criminal record that may follow you around for the rest of your life. It is important to know your defense options.
LEARN ABOUT YOUR LEGAL OPTIONS
Take the next step and request your free consultation with a Kansas City criminal defense attorney.