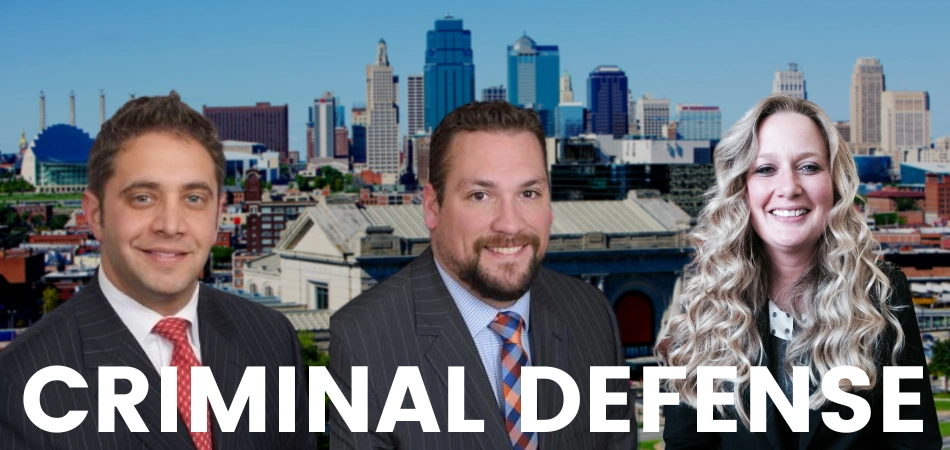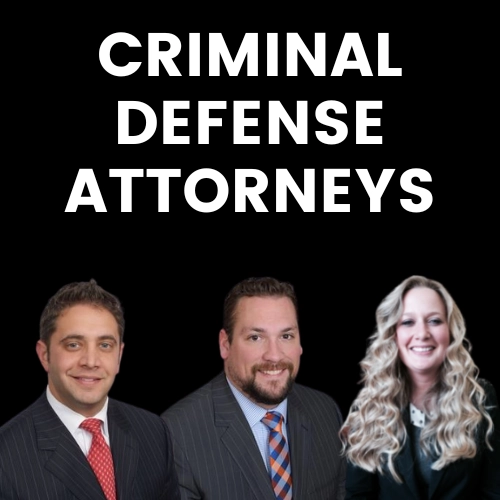 Kansas City Criminal Defense Law Firm
Have you or a loved one been accused of committing a crime in Kansas or Missouri?
If so, our Kansas City, Kansas criminal defense lawyers stand at the ready to listen to your side of the story and use our knowledge of the law to aggressively protect your rights and freedoms.
A criminal charge can be difficult to manage on your own. Our criminal defense attorneys have the knowledge needed to build a solid defense. A criminal conviction can have serious long-term consequences but, these can be avoided if you have the right legal counsel in your corner.
Simply put, the Kansas City, Kansas area criminal defense attorneys at SRC Law Group, LLC are known for providing clients with effective, aggressive, and strategic legal counsel. We have handled hundreds of trials and use more than 25 years of combined experience to the benefit of our clients. Whether your case involves state or federal charges , we can be trusted to provide powerful representation to the criminally accused.
Criminal Cases We Handle in Kansas and Missouri.
We provide aggressive legal representation for individuals who have been accused or charged with all types of crimes in Kansas and Missouri. We have spent decades handling juvenile crimes, misdemeanors, felonies, and other criminal cases at the state, municipal, and federal levels.
We can handle a broad range of criminal matters in Kansas & Missouri, including the following:
How To Choose a Criminal Defense Attorney.
When you are arrested and charged with a crime, you are granted several rights by the U.S. Constitution. Perhaps the most important of these rights is the right to representation by an attorney, including having one appointed for you if you can't afford to pay the fees. As a result, you'll have your choice from thousands of different lawyers who can represent you. So how do you pick the right one for you? Where do you even begin your search? Let's take a look to learn how to choose the right Kansas City criminal defense attorney for your case, including some things you should look for.
As stated previously, if you can't afford a criminal defense attorney, you can have one appointed for you. This means the court will choose a public defender and assign your case to them. Your public defender will review your evidence and work to defend you. However, these individuals do not have control over their case load, nor do they get a choice in what cases they are assigned. You may be facing a theft crime charge, but your case may be assigned to an attorney who is perhaps best suited to
sex crimes
. There's no way to prevent this. Therefore, you should only consider a public attorney if you are truly in financial dire straits and absolutely cannot afford a private criminal defense lawyer.
Private Representation Will Give Your Case the Attention and Counsel It Deserves.
Private attorneys have control over their case load, choose which cases they wish to take, and will usually only take your case if they can say with full confidence that they'll be able to provide you with the best of their abilities. If a reputable lawyer doesn't know that they can give your case the attention it deserves due to their other stack of cases they're currently handling, they'll respectfully decline your case, and many will often refer you to another highly-qualified attorney who they trust will provide you and your case with the same level of attention you would have received had they taken it.
So you've decided you want to go the private representation route. That narrows down your choices a little bit, but not by much. What can you do next?
Start by taking a look at local attorneys and narrowing down the ones who focus on practicing criminal defense law. There are all types of law firms and attorneys out there:
divorce and family law attorneys,
civil law and mass tort attorneys,
personal injury attorneys,
immigration attorneys, and many others.
However, these lawyers do not specialize in criminal defense, and odds are they're not going to give you the same edge as a Kansas City criminal defense attorney would. An attorney who focuses specifically on criminal defense matters means they're familiar and experienced with criminal laws, and are well aware of the fine details that could make a huge difference in your case.
There are also an abundance of firms who deal with multiple types of law under the same name. This isn't necessarily a bad thing, as some firms have multiple partners, each specializing in a different type of case. However, a single attorney who handles cases from different areas of law can be much more hit-or-miss than one with a specific focus. You know the old saying "A jack of all trades is a master of none?" That does apply to a certain extent in law practice: attorneys with a single focus tend to be far better at that focus than an attorney with multiple practice areas is at any of theirs simply because they can't truly concentrate on one type of law.
A lot of attorneys like to brag that they're heavily-involved in their communities, and that's actually a good thing. Attorneys who take cases only in specific areas are often highly-familiar with the local courthouses, as well as the judges and prosecutors who work there.
Some even know the police officers in the area as well, including their arrest histories, reputations, and more. All of this knowledge could help them create an ideal plan for knowing when to submit a plea bargain, how to negotiate, and how to tailor the evidence to benefit your case and provide you with the best possible outcome.
National firms may be full of high-profile names, but you lose this insider edge when your lawyer has to fly in from across the country to take your case. Many people search for something similar to "best criminal lawyer near me". If you do you will see that SRC Law Group, LLC will always be near the top.
So you've narrowed your search to local criminal defense attorneys . Now's the time to start separating them from each other. Some attorneys specialize in certain types of crimes over others. For example, if you're facing high-profile rape charges , are you going to go to an attorney who has made their name as a DUI lawyer ? That simply wouldn't make sense. There are so many different aspects to criminal law, and most criminal defense attorneys handle each of them, but you'll want to consider what cases an attorney likes to take and has the most confidence in.
Feel free to ask an attorney about any experience they've had with your charges, as well as any landmark or notable outcomes or verdicts they have obtained in them. Not only is this appropriate, but any attorney will be proud to boast about their successes in a particular area, especially if it helps them secure your case.
Finally, you should feel comfortable with your attorney, and your gut should be telling you they have your best interests at heart. If your attorney seems disinterested in your case but is still willing to take it, they're probably going to negotiate a plea deal, sign off on the case, and collect the fees you've agreed to. When you're innocent, this is far from the optimal result. Before signing any contracts, ask yourself a few questions:
Does the attorney explain things in a way you can understand?
Do they show a genuine personal concern and desire to help?
Are they concerned with your life as a whole rather than just your charges? (After all, your charges will affect your life.)
Does this person command respect? If so, they'll probably also command the same respect from prosecutors, jurors, and judges, meaning they'll be effective in court.
Why Hire SRC Law Group, LLC?
If you've been accused of or arrested for a crime, you should not hesitate to seek help from an experienced Kansas City, Kansas criminal defense attorney, as doing so can greatly improve your case's chances in and out of court. With SRC Law Group, LLC at your back, you benefit from a team of legal professionals that is passionate about upholding your rights and fighting for the best possible outcome on your behalf.
No matter what your circumstances or how big you may think your case is, contact SRC Law Group, LLC for the knowledgeable defense that you need.
If you hire SRC Law Group, LLC, we will first investigate your case and look hard at the facts and legal issues. If there is a defense in your case, our Kansas City criminal defense lawyers will find it.
We do not advise you to take a plea bargain or enter into a diversion contract without first reviewing the facts and the reports. Furthermore, we would never encourage a client to plead guilty to a charge when there is an opportunity for a dismissal or an acquittal.
What We Offer Our Clients.
With over 25 years of combined experience, our Kansas City criminal defense lawyers have trial experience on both sides of the aisle. Attorney Phil Stein has years of experience as a prosecutor for the District Attorney's Office and is well-versed in analyzing forensic evidence and handling defense for the city, state, and federal criminal cases.
In addition to our experience, we have been honored to receive a number of awards for our high standard of client service. This includes:
AVVO Client's Choice for Federal Crimes
AVVO Rating of Superb
Recognition from Super Lawyers®
Recognition from the National Trial Lawyers
NACDA top ten ranking
Better Business Bureau (BBB) - A+ Rating
These awards are a testament to our firm's dedication to our clients and to the law.
Our firm believes that you need an aggressive fighter on your side. We are here to tell your side of the story and powerfully present your case before the court. Our goal is to level the playing field and truly give you the chance you need to move forward with confidence.
Benefits of Hiring a Former Prosecutor.
When determining a legal representative after getting arrested for or charged with a criminal offense, you may be wondering what credentials you should look for. While you should obtain counsel from a lawyer who has an exceptional track record of success in defending criminal cases, keep in mind the benefits of also having someone with prosecution experience.
A prosecutor is an attorney who chooses what charges to file against a person accused of a crime and then proceeds to try the case in front of a judge or jury. A lawyer familiar with both sides of a criminal trial may be better suited for your case.
The following are three main benefits of hiring a former prosecutor for your case:
Extensive Courtroom Litigation Experience.
Many lawyers practice law without ever stepping foot in the courtroom since some cases can be settled without a trial. A seasoned prosecutor spends much of his or her career litigating cases in court. If your case reaches trial, you need to have an attorney who will be better equipped to defend you.
Comprehensive Understanding of the Criminal Justice Process.
How much experience a lawyer has in conducting jury trials is an important factor to consider. Having a
former prosecutor
on your side will almost guarantee that your attorney will have the previous jury trial experience needed to offer you the best defense available.
Knows How the Prosecution Will Handle Your Case.
A former prosecutor will better understand how the district attorney will approach your case. It is a welcome advantage to have someone on your side with firsthand experience of the other side's perspective.
With years of experience as a former prosecutor, our Kansas City criminal defense attorney at SRC Law Group, LLC understands that there are two sides to every story. We have developed strong relationships with local judges, prosecutors, and law enforcement authorities, so you can trust our firm to handle your case.
What Can You Expect as Our Client?
You Will Be Represented by a Former Prosecutor.
 Attorney
Phil Stein
spent years prosecuting
sex crimes
and other
felonies
with the District attorney's Office. His unique experience and sharp insight into the law can be used to create a solid defense strategy in your favor.
You Can Start Your Case for Free – Today.
Because we offer free initial consultations for prospective clients, you can get started on a defense strategy now. That means it will cost you nothing to learn more about your rights and options. Take action and request your no-obligation, no-risk consultation today.
Your Case Will Be Treated With the Utmost Urgency.
We do not simply settle for a plea deal, agreement, or diversion contract. Rather, we take the time to investigate every case and search for every possible opportunity to seek reduction, acquittal, or complete dismissal. Working with us means we leave no stone unturned.
Former Prosecutor Fighting for You.
Any type of criminal matter can result in repercussions that could have a ripple effect on your entire life. Even an allegation – without conviction – could result in a negative social stigma or loss of inability to secure a job, scholarship, or career opportunity. As your legal counselors, you can trust that we will work tirelessly to ensure your rights and freedoms are protected in Kansas and Missouri.
Because we have been on both sides of the aisle, we know that there is no such thing as a "minor" offense. Even if you don't go to jail, any type of conviction will result in a permanent criminal record that may follow you around for the rest of your life. It is important to know your defense options.
Questions To Ask Your Attorney During Your First Consultation.
If you have been arrested and charged with a crime, you need the services of a good criminal defense lawyer, but how do you find the right one? By asking the right questions.
You need someone who has the experience and proven track record to help you with your unique case, whether it's for felonies, sex crimes, child pornography charges, drug possession or assault and battery.
Below are a few important questions you should ask an attorney before making a decision:
How long have you been practicing law? How many trials have you handled?
These basic questions will give you an idea of how experienced the attorney is. Criminal trial work requires someone who knows how to conduct an investigation, select a jury, examine witnesses and deliver effective opening and closing statements. Also, someone who has been around a while might have personal relationships with local judges, prosecutors and law enforcement where your case is heard.
How Much Experience Do You Have Handling the Types of Charges I'm Facing?
Now you want to find out if your potential lawyer has experience dealing with your specific criminal defense case, whether it involves
sexual assault
,
child pornography
,
weapons charges
or
murder
. Ask for information about previous cases that are similar to yours and how they ended.
A criminal defense attorney who specializes in the crime you are being charged with has the knowledge and training you need.
How Many of Your Cases Ended With Favorable Deals or Dismissal?
Not only do you want an experienced lawyer, you also want someone who has good results, whether it's a favorable plea deal or dismissal. There is no reason to hire someone with a wealth of experience but negative results.
What Are the Legal Fees Going To Be?
Ask the potential attorney about costs. A more experienced criminal defense lawyer will cost more and it's important to know if you can afford them. If they are too expensive, shop around and compare the hourly rates and flat fees.
What To Do After You've Been Arrested.
Getting arrested can be a frightening and stressful experience, no matter how many times it happens. Any wrong actions and negative behaviors can have a substantial impact on the outcome of your case. While your attorney (if you have one) is investigating your arrest, collecting evidence, and developing a strong defense strategy just for you, it is imperative to understand the proper steps to ensure that you are doing whatever it takes to avoid conviction of the crime.
The following are helpful ways that can benefit your case after getting arrested:
Tips on Navigating an Arrest
In the heat of an arrest, many individuals make mistakes that can make it difficult to reduce their charges down the road. Although it's natural to feel worried, frustrated, or even angry when you are detained by law enforcement, it's important to keep your cool and get through the experience with as little harm done as possible.
Keep these things in mind if you are going to be arrested:
Don't inflame the situation with your words or actions. This could only add to your charges down the road.
Comply with law enforcement, but not too much: Give your basic information to police, but do not try to convince them that you are innocent or tell them your side of the story. Your words could be twisted and used against you.
Get an experienced and qualified criminal defense lawyer on your side.
Once you have been arrested, you must speak with an attorney immediately. You have a legal right to contact a lawyer if you are taken into custody. If you cannot afford a lawyer, you can enlist the help of a public defender free of charge. However, public defenders have an overload of cases to handle, which means that they may not have the time and dedication to obtain the results you desire.
A lawyer will be able to help you navigate your situation and provide you with the counsel and guidance you need. An attorney will also make sure that your rights were not violated at any point during the arrest.
Avoid disclosing the details of your case with friends and family.
It is important to only speak to your attorney when discussing the specifics of your case, not your peers. There is a chance that they may be used as witnesses against you.
Keep a low profile throughout the legal process.
Avoid breaking any laws or involving yourself in situations which could jeopardize the chances of getting a favorable outcome in your case. Be on your best behavior. Furthermore, stay away from social media and avoid posting anything that may harm your case.
Dress appropriately for your court appearance.
First impressions are always important, especially in the courtroom. Dress as if you are on your way to religious service or a wedding. Avoid wearing hats, tank tops, short skirts, sandals.
If you are being placed under arrest, the arresting officer should read you your Miranda rights. If for whatever reason, your Miranda rights are not read, it's not to say that your charges are void and you can escape punishment – it just means that anything you said during your arrest cannot be used against you in court. Having a full understanding of your Miranda rights and what they protect can affect your case and its outcome. What your Miranda rights protect, when they are required, and what the exceptions are.
Know that you have rights guaranteed to you by the United States Constitution. These can greatly help your case after an arrest.
What Are Your Miranda Rights?
In short, your Miranda rights mandate that any police officer let suspects know what rights they are entitled to once they are placed under arrest. These rights include the right to remain silent, the suspect has a right to an attorney, and that an attorney will be appointed if they cannot afford one.
When Are Miranda Rights Required?
Regardless of the nature of the crime, anyone who has been placed in police custody must be read their Miranda rights. A crucial loophole to remember is that if you are not in custody, these protective rights are not required. If you find yourself in a situation where you are being asked questions by police, you are in no way obligated to answer. In some cases, the police will avoid placing individuals under arrest – by avoiding the obligation of having to read them their rights, many officers hope that the suspects will incriminate themselves with what they say.
What Are the Exceptions for the Miranda Rights?
There are a handful of instances in which the police do not have to read you your Miranda rights. Basic questioning done during the booking process are not protected by Miranda rights. This type of information can include your name, address, age, and height. Furthermore, if your offense is one that puts the public at risk, Miranda rights do not have to be read.
If you've been arrested or are being investigated for a crime, put our award-winning Kansas City criminal defense attorney on your side.
The right to remain silent.
The right for the prosecution to use anything you say in court.
The right to hire an attorney and have them present during questioning.
The right to exercise your rights and not make any statements.
Speaking to an attorney immediately after an arrest, before you speak to law enforcement, can greatly increase your chances to get lesser charges or have your case dismissed entirely, if possible. From the moment you are picked up by the police we can start building a case for you based on your specific circumstances.
If you or a loved one has been arrested for a crime, especially a serious offense, you will most likely need to secure a bail bond to be released from custody. Most people are familiar with bail bonds from television shows, movies, and commercials.
Bail occurs when a defendant or arrestee is released after an arrest, but prior to the end of his or her criminal case. To obtain bail, the defendant or arrestee must pay a certain amount of money to the court, which helps ensure that he or she will return to complete the trial. When the defendant attends their scheduled court date, as stated in the agreement, he or she gets their money back.
If the defendant cannot pay the amount of the bail, they will not be released until the court date and trial. Since trials typically take months to start after the initial arrest, being unable to post bail can make a person's life quite difficult.
Bail bonds are similar to a personal loan. Once you put down a small percentage of the total amount, a bail bondsman—similar to a loan officer—covers the rest of the money required to post bail.
For example, if your bail is $15,000, you or a family member would need to make a deposit of $2,000. The bail bondsman would then give you the $15,000 needed for your bail.
Keep in mind, most bail companies make it mandatory to offer some sort of collateral to fulfill the deal. This includes items such as the deed to your home, pink slip to your car, or a piece of jewelry. The collateral is used to secure the bail bonds' loan if you do not show up at your court hearing. If you fail to appear on the court date, you will not get your money back.
As soon as the trial is over, and you obtain your money back from the court, the money is returned to the bail bond company. Due to the inherent financial risks associated with lending bail money, bail bond companies need to take extra precautions to ensure the defendant or arrestee attends all court dates.
The Following Are Additional Precautions Bail Bond Companies Take:
Have a family member or friend provide the required collateral since bail bondsmen often think the defendant will be less likely to miss a court date if a loved one's money or property is on the line.
Contact the defendant before each court date to make sure they are aware.
Require the defendant to frequently contact their bail bond office to ensure that he or she hasn't left town.
If you have been arrested for a crime in Kansas, schedule a free consultation with our criminal defense lawyers at SRC Law Group, LLC today.
How To Behave in Criminal Court.
If you have been charged with a criminal offense, it is likely you will have to appear in court at some point in your case. Just as in life, first impressions can make a substantial difference. Courtroom etiquette is important for making such an impression on the judge, prosecutor, court personnel, and jurors.
The following are several tips for making a more effective appearance in court:
Be punctual and avoid arriving late for court. Courtroom personnel looks down upon those who are tardy for their own cases, and they hold the ultimate sanction for tardiness, such as booking your case last or subjecting you to police custody. Try to arrive early in order to anticipate traffic and parking conditions, as well as familiarize yourself with the courthouse and get ready for your hearing with your lawyer.
Show respect for the courtroom by dropping the negative attitudes. Address the judge as "Your Honor," "Sir," or "Ma'am" in order to convey respect. Do not argue, raise your voice, curse, or use slang. Speak only when instructed or given permission and do not interrupt anyone at all costs. Ensure you speak clearly and present an image of a model citizen. Remember, only one person speaks at a time, so don't speak out of turn. Turn off your cellphone. Do not eat, drink, or chew gum.
Be Aware of Your Body Language
When you're listening to testimony, maintain a poker face so that you don't let the opposition know what you're thinking or how you're feeling. No matter what you hear, do your best to resist the temptation to shake your head, roll your eyes, exhale loudly, or utter something nasty or sarcastic in response. Pay attention to the proceedings and make eye contact with those who are speaking to show you are listening.
Speak With Your Lawyer Outside When the Hearing Is Over.
Once the hearing is over, you'll want to discuss what just occurred with your attorney. You must immediately go outside of the courtroom and wait to talk to him/her. If you stay at the counsel table and expect your lawyer to talk, it is considered inappropriate since remaining at the table interferes with an order in the court.
In conclusion, hold your head high. Although you may have been charged with an alleged crime, you are still human. Do not let the judge or the prosecution rob you of your self-worth.
If you have any questions on how to present yourself, contact our Kansas City criminal defense attorney at SRC Law Group, LLC for experienced legal representation. We will be able to not only present yourself in the best manner possible but also present the best defense strategy possible and help you obtain the results you desire.
For more information about our legal services, contact us and request a free initial consultation today. Get 25+ years of collective legal experience on your side immediately!
A first impression in court to a judge, the jury, the bailiff, the courtroom staff and even the prosecution is never something to ignore. Since a defendant often never testifies at trial, what one wears and what one carries to court are often scrutinized closely. Furthermore, one's facial expressions and overall demeanor are also important.
Although it may be obvious to some, there are specific "do's" and "don'ts" about what to wear to the courtroom. Generally, in a criminal case, the goal is to look as innocent as possible.
Men should wear a suit and tie, which often shows confidence and the acknowledgment that you will go the extra mile. If you do not have a suit, you can appear business casual with a sports coat. If you do not own a suit or sports coat, you can wear a pressed pair of khakis and a tucked in, long sleeve button-up shirt.
Avoid wearing t-shirts, shorts, or sandals to court. Additionally, avoid wearing hats or jeans, unless they are the only long pants you own.
Similar to men, the best tip is to appear professional. Wearing a pantsuit or skirt suit sends a powerful statement. When it comes to colors, ensure that they are either black, grey, navy blue, or tan.
Dresses are a great choice as well. Keep in mind, anything that is cut higher than right above the knee could be considered too high. Lastly, a conservative top and long slacks are just as good as a pantsuit or a dress.
Women should avoid wearing anything revealing, such as tight tops, short skirts, slinky tops, sequins, and revealing tops.
If you have been arrested for a criminal offense in Kansas, schedule a free consultation with our Kansas City criminal defense attorney at SRC Law Group, LLC today.
Navigating Through a Courtroom Appearance.
If you've been arrested and are facing criminal charges, one important step in the legal process is making a courtroom appearance. How you prepare and handle your courtroom appearance can impact your case more than you think – what you say, how you act, and how you choose to present yourself are all taken into account. In this blog, our Kansas City criminal defense attorney explains how to best prepare for an upcoming appearance in criminal court.
You want to show the judge, your attorney, and everyone else involved that you respect their time as much as they respect yours. Showing up to your scheduled court date late or not showing up at all shows an extreme lack of care. It's recommended that you show up a few minutes before your scheduled time to allow you a few moments to sort out any last minute details with your attorney.
When choosing what to wear, think of this the same way you would a job interview. It's not very often that a defendant is given the opportunity to testify in a criminal case, which means the way you dress is one of the few impressions you'll be able to give to the court.
Speak Only When Appropriate
The court is not very lenient on individuals who interrupt or loudly argue the allegations they are facing. Before stepping into the courtroom, your attorney will sit down with you and tell you what you should say and when you should say it – it's absolutely crucial that you follow these instructions. If you're directly asked a question, be sure to keep your answers brief and concise.
If you've been arrested and are looking for diligent representation to combat your charges, SRC Law Group, LLC is here to help. Our top-rated Kansas City criminal defense attorney is a former federal and state prosecutor who knows the ins and outs of the legal system. When you come to our firm, you can trust that your case will receive the personalize attention it needs.
What Happens at Arraignment?
Following an arrest or criminal citation, an arraignment is a court hearing where a judge discloses the charges against a defendant and asks the defendant to enter a plea to the charges (e.g. not guilty, guilty, or no contest). Additionally, courts must advise defendants of specific constitutional rights at the proceeding, including the right to a lawyer, the right to trial, and the right against incrimination themselves. The judge will also set a bail amount and announce dates of future proceedings in the case.
When entering a plea, it is almost always a mistake to say you're guilty to the charges at the arraignment. That's because once you enter a guilty plea to a charge, you will have a permanent record of conviction for that charge. Furthermore, the judge does not have the power to change the charge to something less serious, often imposing the full sentence. Pleading guilty means that you will never have a chance to see if there was a viable defense to your charges in order to obtain a more favorable outcome.
If you want a fighting chance against the charges you face, it is wise to hire a criminal defense attorney or ask for a public defender if you cannot afford one. Keep in mind, that public defenders typically have a substantially large caseload and may only have enough time to seek a plea deal, rather than protect your innocence in order to achieve a not guilty verdict.
Police Body Camera Footage: Good or Bad for Criminal Defense?
The use of body cameras by law enforcement has become a growing trend due to the rise of highly publicized officer-involved shootings. These cameras are a way to record and collect evidence to support an officer's account of an arrest. Having actual footage of an arrest means that it is no longer necessary solely rely on the memory and subsequent report of the police officer with regard to his/her encounter with the defendant.
Although the evidence can be used for the prosecution's benefit, it can also be used effectively by the defense. Rather than depend on witness testimony to reconstruct what really occurs regarding encounters between law enforcement and defendants, criminal defense attorneys can literally go over the videotape and see every single detail of the arrest.
The following are several ways criminal defense attorneys can take advantage of police body camera footage:
Holds police officers accountable for their actions and keeps them honest.
Contradict an officer's statement about an interaction with a defendant.
Contradict witness testimony against the defendant.
Demonstrate misconduct by law enforcement.
Prove the actual innocence of the defendant.
Footage can be admissible as evidence in court, following the same rules for admissibility as other photographic and video evidence.
However, there are currently no standardized protocols for the installation and/or use of police body cameras, meaning there is no single correct way to use the device. Additionally, the process for requesting the footage could take months.
Fortunately, Kansas legislators took a positive step forward in March by unanimously passing a bill that would require police departments to share body camera footage more quickly. The bill would give law enforcement agencies up to 20 days to release requested footage.
If you have a case, do not wait until the police and prosecution have completed their investigation. Do not make statements to law enforcement that will later be used against you. Exercise your Constitutional right to an attorney and choose wisely. Contact SRC Law Group, LLC for a free consultation.
In today's society, we heavily rely on technology such as smartphones, tablets, and computers to communicate with each other, perform job duties, and even stay updated on current events. Making us even more connected is social media, enabling billions of people all over the world to share their lives with their loved ones, friends, and even the public.
But when it comes to criminal investigations, a person's activity and history on Facebook, Instagram, and Twitter can be used against him/her in a court of law. Information shared on these platforms may be public information, despite privacy settings that make posts appear hidden. Archives on websites can maintain records of posts--even if they were deleted.
Law enforcement can use social media for the following reasons:
Find new evidence to build a strong case against a suspect.
Discover incriminating posts such as status updates, photographs, and even check-ins to piece together a timeline of events.
Determine a suspect's whereabouts before the crime was committed.
Locate other suspects or witnesses related to a criminal investigation.
Validate alibis.
Do Not Delete Your Social Media Profiles.
If you are currently under criminal investigation, you need to maintain a low profile at all costs. Once the case is over, you can resume your normal activity. The only person you should be talking to about your case is your attorney and not sharing any details on social media.
Keep in mind, do not completely delete your social media accounts. This could be viewed by police as an attempt to destroy evidence, resulting in even further legal trouble
Responding to Family and Friends.
If a family member or a friend asks a question related to the criminal case on social media, avoid responding at all costs. Also be wary of posts and tags by others, let them know that it is not acceptable to share sensitive information online.
If you have been arrested for a crime in Kansas or Missouri, contact our Kansas City criminal defense lawyers at SRC Law Group, LLC today.
Voting Rights After Arrest
Criminal convictions can affect your ability to participate in democracy. Let's discuss the circumstances in which your voting rights are or are not impacted by your offense.
Misdemeanor vs. Felony Voting Rights
If you are convicted of a misdemeanor offense, you can vote.
However, if you are convicted of a felony offense, you lose your right to vote.
Can I Vote if I'm Currently Facing Charges?
Yes, you are free to vote while you are facing charges, regardless of whether the charges are misdemeanors or felonies.
Can People Who are Incarcerated Vote?
This depends on what state you are in.
Here in Kansas, you are ineligible to vote while you are incarcerated for a felony.
Currently, people incarcerated for felony offenses are only allowed to vote in:
Washington, D.C.
Maine
Vermont
If you are incarcerated for a misdemeanor offense, you may still be eligible to vote via absentee ballot.
Can I Vote While on Probation?
Probation is considered part of your felony sentence. Therefore, you are unable to vote while on probation, even after being released from prison.
Once your probation is complete, you do have options.
Reinstating Voting Rights for Felons
In Kansas, your voting rights are automatically restored after completing your sentence (jail time and probation). You will simply need to re-register to vote.
Numerous states don't allow convicted felons to vote, even after completing their sentence. However, voting is an important part of American democracy.
Voting allows you to:
Use your voice.
Vote for your personal interests.
Make positive change for the next generation.
Learn more about felony offenses in Kansas . If you are currently facing felony charges for DUI, drugs, gun possession, or other offenses, call SRC Law Group at (913) 948-9311 today to get started on your defense.
What Are the Penalties for Interfering With a Police Officer?
Because your adrenaline might be up during an encounter with a police officer, you might not be able to accurately process the situation. Thus, when the officer asks you questions or approaches you, you may behave in ways that are outside of your normal character. For instance, you might give false information about an alleged crime or you might forcibly resist being arrested. But doing such may be considered interfering with an officer.
Interfering with an officer is unlawful. Kansas law defines several circumstances in which such interference can occur. Although many instances of this type of conduct are class A nonperson misdemeanors, some are felonies.
Falsely Reporting a Crime
You can be charged with interfering with a law enforcement officer by providing false information about a crime. For instance, if you say that you saw Johnny stealing a computer from a nearby home, even though you know that's untrue, you're committing an offense.
But saying that another person committed a crime is just one way that could result in your facing criminal charges.
You may also be accused if you knowingly:
Report falsely that a law enforcement officer committed a crime;
Give false information about an offense to a law enforcement agency to affect its processing of the incident; or
Provide incorrect information about the death or disappearance of a person under 13 years of age.
As mentioned before, most incidents of interference with a law enforcement agency or officer are class A nonperson misdemeanors. And generally, that's true for the offenses listed above. In Kansas, class A misdemeanors are punishable by up to 1 year in jail.
In certain circumstances, any of the conduct listed above can be charged as felonies. This occurs when the offense you falsely reported was a felony itself.
Knowingly providing incorrect information about another person or an officer committing a crime may be charged as severity level 8, nonperson felony, penalized by up to 11 months in prison. However, giving false information about an incident to obstruct, impede, or influence the case is a severity level 9, nonperson felony. A conviction can result in imprisonment for a maximum of 9 months.
Lastly, giving false information about the whereabouts or health of a missing child is always charged as a severity level 8, nonperson felony.
Another way an interfering charge can be brought against you is if you destroy or conceal evidence to prevent the arrest or prosecution of anyone. For instance, suppose you saw your friend steal a $2,000 computer. Because you know they're a good person who has fallen on hard times, you don't want to see them get in trouble for the offense. Therefore, you help destroy surveillance footage of the incident.
In this instance, you could be charged with a class A nonperson misdemeanor, or a severity level 8, nonperson felony.
You may also be charged with interfering with a law enforcement officer if you try to resist being apprehended by them or obstruct them in any way while they're performing their lawful duties.
If the offense you were resisting or obstructing was a misdemeanor, you could be charged with a class A nonperson misdemeanor. However, if it was a felony, you'd be accused of a severity level 9, nonperson felony.
What Is an Expert Witness?
Hiring "expert witnesses" to assess evidence, to provide professional opinions, and to testify at trial is important in many criminal cases. An expert can be anyone with extensive knowledge or experience in a unique discipline beyond that of the average layperson. So if scientific, technical, or other specialized knowledge is decided to be required to help better understand the evidence or to determine a fact in issue, an expert witness may be called upon.
Common Types of Expert Evidence Heard in Serious Criminal Cases Include, but Are Not Limited To, the Following:
Blood analysis
Fingerprint examination
DNA fingerprinting
Forensic firearm examination
Expert witnesses need to be qualified in some way to provide some form of important information based on their own unique and specialized knowledge. They can come from various backgrounds and areas, as the testimony provided by an expert witness will only matter in the context of the overall argument made by one side of the trial. For instance, an expert witness might be called to testify to provide information regarding a specific piece of equipment which might be involved in a criminal case.
The Types of Works Experts Perform Include:
Educate counsel by helping explain the situation and then available alternatives to the lawyer
Evaluate a case and help determine whether a claim has merit
Test items of potential evidence
Conduct a series of experiments to prove, or disprove, a point
Help the lawyer build a case, or defend a client
Used to locate and recruit other experts who will testify at trial
Provide a report of his/her findings to be used at trial
Prepare demonstrative evidence to help demonstrate or explain matters
Testify at a deposition and/or trial
The court system, and those involved with the underlying case, will legally rely upon the expert witnesses' specialized knowledge to offer an opinion regarding the evidence or facts of the court case. The expert opinion will be used as an assistance to deliver factual evidence that expedites and explains the verdict.
If you have been arrested for a crime in Kansas or Missouri, request a free consultation with our Kansas City criminal defense attorney at SRC Law Group, LLC today.
Reasonable Suspicion and Probable Cause: What's the Difference?
In order for a police officer to pull over a vehicle, detain someone, conduct a search, or make an arrest, he/she must establish reasonable suspicion and probable cause. While these two legal concepts are used interchangeably, proving each one requires a different set of circumstances.
Establishing Reasonable Suspicion
Reasonable suspicion gives law enforcement the right to detain or make a traffic stop if there is a reasonable presumption—based on facts or circumstances at hand—that a criminal offense has been, is being, or will be committed. While reasonable suspicion is a lesser standard compared to probable cause, an officer needs more than a gut feeling or simple hunch to make an arrest.
For example, a police officer in a patrol car notices a motorist driving erratically in the late evening and without his/her headlights on. Based on the current situation and backed by years of training and experience, the officer has reasonable suspicion that the driver may be driving under the influence and can make a traffic stop.
Establishing Probable Cause
Probable cause is required to search and seize evidence without a warrant and make an arrest. An officer has probable cause if the facts and circumstances of a situation would lead a reasonable person to believe has been, is being, or will be committed.
Going back to the example above, once the officer pulls over the driver, he/she notices the smell of alcohol coming from the driver's mouth, the driver's delayed responses and slurred speech, and the driver's red and watery eyes. The officer now has probable cause to arrest the driver for suspected DUI.
To make it easier to remember, reasonable suspicion exists if any reasonable officer may suspect criminal activity, while probable cause exists if any reasonable person may suspect it.
Should I Plead No Contest?
Meaning "nolo contendere" in Latin, no contest is a plea used in criminal proceedings as an alternative to a guilty or not guilty plea. When a defendant pleads no contest, he or she neither admits nor disputes committing the criminal offense.
Although a no contest plea is not the same as pleading guilty, it is considered a criminal conviction according to the judge. A no-contest plea can show up on a permanent criminal record.
So why even plead no contest? While a no-contest plea has many similar outcomes to a guilty plea, the most important advantage is that a no-contest plea can't be used to prove guilt, in the event the plaintiff takes civil action against the defendant at a later date.
Other benefits of pleading no contest include:
Avoid expensive attorney fees to try a case.
Avoid enduring the trial process.
Receive a lighter sentence on a lesser charge as opposed to the uncertainty of more severe punishment as a result of the trial.
If you have been arrested for a crime in Kansas or Missouri, request a free consultation with our criminal defense attorneys at SRC Law Group, LLC today.
LEARN ABOUT YOUR LEGAL OPTIONS
Take the next step and request your free consultation with a Kansas City criminal defense attorney.