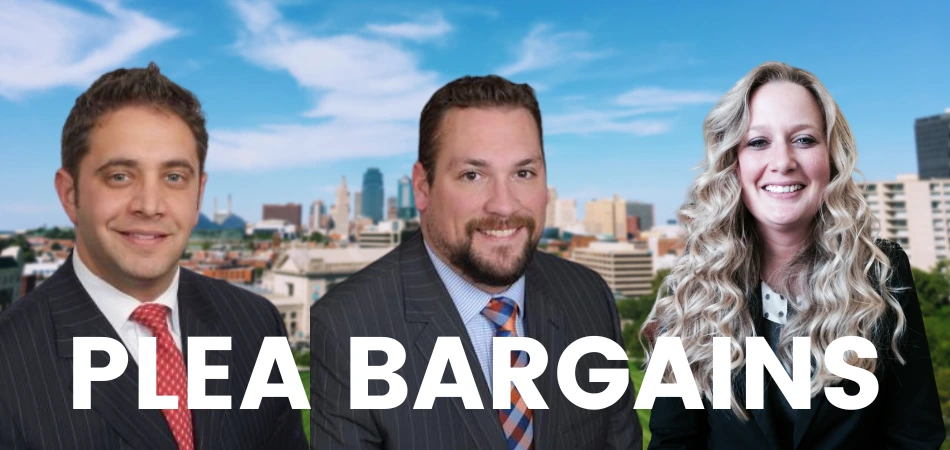 What Are Plea Bargains? Explained by Kansas City Criminal Defense Attorneys
At SRC Law Group, LLC, our Kansas City criminal defense attorneys are committed to helping you either obtain a not guilty verdict at trial or have your entire case dismissed. However, there are certain cases where the best result a person can receive is having his/her charges reduced through a plea bargain.
In fact, the vast majority of criminal cases end in plea deals. Over 90 percent of convictions come from negotiated plea deals, which means less than 10 percent of criminal cases end up going to trial.
In a plea deal, the defendant pleads guilty but receives a lesser charge compared to a conviction upon the end of trial. Plea deals can occur at any point during the legal process, whether it is shortly after the defendant is arrested or prior to the prosecution filing the charges.
The decision for both the defendant and the court to enter into a plea depend on one or all the following circumstances:
The seriousness of the alleged criminal offense
The strength of evidence against the defendant
The prospects of a guilty verdict if the case reaches trial
There are two types of plea bargaining: charge bargaining and sentence bargaining.
Charge bargaining is a method where the prosecution agrees to drop some charges or reduce a charge to a lesser offense in exchange for the defendant's guilty plea.
Sentence bargaining occurs when the prosecution agrees to recommend a lighter sentence for specific charges in exchange for a plea.
Keep in mind, a guilty or no contest plea entered as a judge-approved plea deal lead to a criminal conviction, which will show up on the defendant's criminal record. Having a criminal conviction on your record can have a negative impact on employment, education, housing, voting, and other opportunities life has to offer. However, depending on the circumstances surrounding the conviction, the defendant might be able to have their criminal record expunged or sealed.
If you have been arrested for a crime in Kansas City area, request a free consultation with SRC Law Group, LLC today.
LEARN ABOUT YOUR LEGAL OPTIONS
TAKE THE NEXT STEP AND REQUEST YOUR FREE CONSULTATION WITH A KANSAS CITY CRIMINAL DEFENSE ATTORNEY.