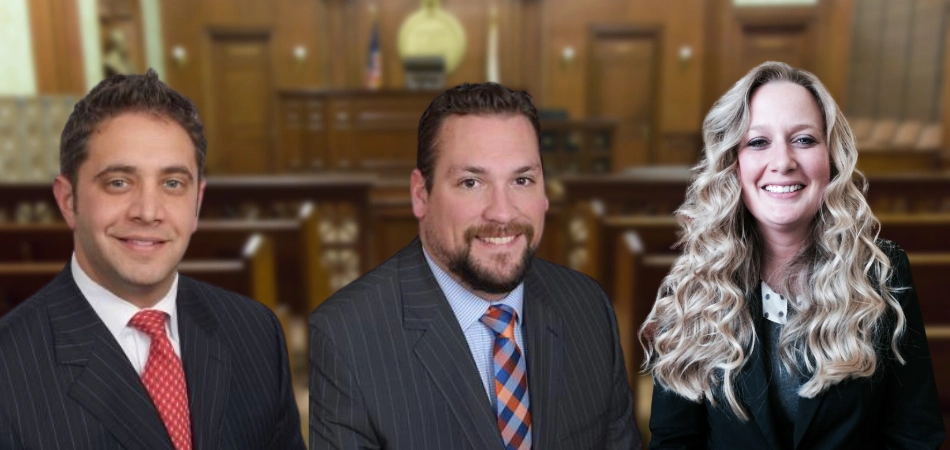 Kansas Sex Offender Registration

---
For most faced with sex offender registration, the consequence feels, in some ways, just as bad if not worse than the actual time they serve in prison or in serving out other punishments. When an individual is trying to re-enter society and put a "normal" life and routine back together, sex offender registration can severely impede progress, often making the convicted sex offender feel trapped and depressed.
To make matters worse, if any of the sex offender registration requirements set forth by the State of Kansas are not met, punishments can grow more severe. It's important to discuss your situation with an experienced and trusted Kansas City sex crimes defense lawyer who can make sure that all your requirements are being met and that you have the best chance at a secure future. Should you hire SRC Law Group, LLC, you will benefit from the experience and insight of a former prosecutor with years of experience. In addition, we offer free case consultations to get you started off on the right foot!
Sex Offender Registration Requirements.
Kansas laws state that a convicted sex offender must report to the law enforcement agency conducting registration (in the county that the sex offender resides in, goes to school in, or is employed in) four times per year.
Depending on their crime, sex offender must register for:
15 years or
25 years or
Life
In addition, the sex offender must report any changes of information, such as change of address or change of employment, as well as all email addresses or online profiles. A more comprehensive list of the duties of a registered sex offender is outlined on the Kansas Bureau of Investigation's website.
Failure to Register as a Sex Offender.
Failing to register as a sex offender or failing to follow the requirements set forth by Kansas laws can result in serious penalties. For every 30 days that the offender remains "non-compliant", a new violation will be recorded. It is crucial to remain on top of your registration requirements and make every effort to comply.
The sex offender registration system can be a significant burden, especially if requirements are not met. With an experienced Kansas City sex crime lawyer on your side, you can make sure that you are protected and that you are updated on changes in registration laws in Kansas. If you have not been convicted of a sex crime but are facing charges, get started on your defense as soon as possible.
What Crimes Require You to Register as a Sex Offender?
If you are convicted of a sex offense in the state of Kansas, depending on the nature of your crime you might be required to register as a sex offender. This means your information (including your address) will be placed into a database that the public can access, and your charges will appear in any background inquiries, including those performed by potential employers. However, not every offense requires registration, and what crimes do and do not have this requirement is fairly unclear. Let's take a look at how the state of Kansas determines what crimes require sex offender registration.
The first requirement for sex offender registration is that person in question be convicted of their crime on or after April 14, 1994. However, that date moves forward if the person in question is a juvenile who is adjudicated on or after July 1, 2002. For those who were convicted before this date and are unsure as to whether or not they should be registering as a sex offender, speak with an attorney to find out whether or not you should be required to do so—odds are if you have not been informed that you should be registering as an offender, you probably don't have to.
The terms of these laws are fairly more complex than what can be stated here, however, so it's strongly advised you let a Kansas City sex crimes attorney review your case to inform you whether or not you will be required to register as a sex offender.
According to KSA 22-4902, a "sex offender" includes anyone who is convicted of a "sexually violent crime," or has been determined to be a "sexually violent predator." Essentially what this means is any form of crime that involves force will mandate registry. A good rule of thumb: if you're facing felony charges, you're probably going to be required to register as an offender.
You will be required to register as an offender if you are convicted of any of these charges:
Rape
Criminal sodomy
Aggravated sexual battery
Aggravated incest
Unlawful sexual relations
Aggravated human trafficking (if committed for sexual gratification)
Kidnapping (if for the purposes of sexual gratification)
Attempting a sexually violent crime
You will be also required to register as a sex offender if you are involved in prostitution in any way, including soliciting a prostitute, offering prostitute services, or promoting prostitution (also known as "pimping and pandering").
If minors are involved with a sex offense, odds are you're probably going to need to register as a sex offender if you're convicted. However, even entirely consensual sexual acts with a minor can warrant criminal consequences. Kansas code 22-4902.4 states that the following crimes require registration when one of the parties involved is less than 18 years of age:
Adultery
Criminal sodomy
Promoting prostitution (when the promoter is over the age of 18)
Patronizing a prostitute (when the prostitute is under the age of 18)
Lewd and lascivious behavior
Sexual battery
Speak to an Attorney
Because so many of these charges require sex offender registration, it's often confusing whether or not you will be required to register if you are convicted. A Kansas City sex crimes lawyer from SRC Law Group, LLC can help you effectively fight back against your charges to preserve your rights, your freedoms, and your ability to stay off the sex offender registry.
Examining the Kansas Offender Registry
Most people have heard of the Kansas offender registry, but not many understand exactly who has to register and why they have to register. If you ever wondered who has to register, you've come to the right place.
Any offender under this chapter of the Kansas Office of Revisor of Statutes must register.
The three main offender groups are:
Violent offenders; and
Let's break down each category to understand better the individuals who have to register.
Examples of those who have to register as sex offenders include those convicted of:
Sexually violent crimes including rape, criminal sodomy, sexual battery, etc.;
Certain sexual offenses with someone who is less than 18 years old;
Examples of those who have to register as violent offenders include those convicted of:
Examples of those who have to register as drug offenders include those convicted of:
Unlawful manufacture or attempting such of any controlled substance;
Possession of certain drugs like ephedrine, red phosphorus, lithium metal, sodium metal, etc.;
Sale of certain drugs like opiates, depressants, stimulants, etc.
Now that you know who has to register, it's time to learn about some of the things the registered has to do.
Duties Of A Registered Offender.
Registered offenders must fulfill certain requirements such as:
Registering with local law enforcement agencies four times a year;
Maintain employment or attend school;
Annually renew a driver's license or state identification card;
Registration may be required for more than a decade for many convictions.
State status as an offender if receiving inpatient treatments.
As you can see, those on the Kansas registry have to jump through many hoops to stay within the requirements of the law. If you or a loved one is registered but are accused of failing to follow your requirements, SRC Law Group, LLC can help.
Is Sex Offender Registration Permanent?
Sex crimes are extremely serious in nature for a number of reasons. In addition to the immense social stigma attached to these cases as well as the damage to the accused's reputation (which doesn't always go away entirely even if they are found completely innocent and the case is dropped), you could face serious penalties if you are convicted, including being required to register as a sex offender for the rest of your life. Registering as a sex offender essentially involves disclosing your information, including your name and home address, on a database that's publicly accessible. Your neighbors, law enforcement, potential employers, and anyone else who is interested in knowing your past will be able to search this database and find your entry.
As you can imagine, this can have serious consequences for years to come, but how many years? Is this requirement permanent? What can you do to clear your name and try to rectify your history? Let's take a look at just how permanent sex offender registration can be.
Sexual Offenses and Expungement
Being required to register as a sex offender is a serious penalty and it could last for the rest of your life if you don't do anything about it. Depending on the nature of your case, you could be required to for the rest of your life. That being said, sex offender registration doesn't have to be permanent. In the state of Kansas, it is possible to remove some lower-level sex offenses from your criminal record through the expungement process.
If you are required to register as a sex offender, having the offense expunged means you could be freed from your responsibility of registering every year. You should speak with an attorney about this option, as you may or may not qualify for expungement, and there's also no guarantee that expungement will rescind your order to register. An experienced Kansas City sex crimes attorney can help you successfully petition the court when it comes to expungement cases and help you work to end your registration requirement.
There's also another catch: while expungement can have your order to register lifted, it does not remove any previous sex offender registries from your history as well. Sex offender registrations are permanent, and cannot be removed from your public history by any process. Removing your name from the sex offender registry means people won't find your name if they look you up directly, but your public record will still carry your previous records for sex offender registration.
Keeping Your Record Clean
When it comes to sex offenses, keeping your criminal history clean is extremely difficult. If you are convicted or plead guilty, you'll have to face the penalties. This means the only truly successful way of keeping your record clean when charged with a sex crime is to successfully defend your case, which means you should retain the services of an experienced lawyer who can help you effectively combat your charges.
At SRC Law Group, LLC, we have more than 25 years of experience helping the criminally accused face their charges with confidence. We are aggressive defenders who are dedicated to our clients and their well-being, making their best interests the focal point of all our strategic decisions. No matter what your case involves, we will put the evidence to work on your side, and you can trust your case will be handled with the urgency, professionalism, and tact you'd expect from a top-rated law firm.
LEARN ABOUT YOUR LEGAL OPTIONS
TAKE THE NEXT STEP AND REQUEST YOUR FREE CONSULTATION.