Phil Stein, Criminal Defense Attorney

---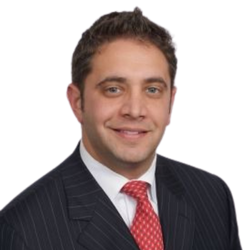 Kansas State University
University of Kansas School of Law
Active participant in the Defender Project
Intern at the Johnson County District Attorney's Office
Former Prosecutor
Extensive Trial Experience
Current Criminal Defense Attorney at SRC Law Group, LLC
In 2016, Phil Stein formed the criminal defense law firm of SRC Law Group, LLC. His practice exclusively focuses on
state,
and municipal criminal defense.
His vast knowledge and experience in handling unique evidentiary and legal issues, as well as his extensive trial experience, make him well suited to aggressively defend anyone accused of a crime. Phil continues to maintain a positive professional relationship with law enforcement and prosecutors, which helps ensure that his clients receive the best representation possible.
Attorney Phil Stein is an aggressive and experienced trial attorney who has spent his entire career handling serious and complex criminal matters as both a prosecutor and defense attorney.
Upon graduating from law school in 2005, Phil began working as an Assistant District Attorney at the Johnson County District Attorney's Office. He spent two years prosecuting domestic violence and juvenile offender cases before being promoted to the Sex Crimes Division.
As an attorney in the sex crimes unit for over 5 years, Phil was responsible for charging and prosecuting serious and complex sex crimes and other major felony cases, including homicides. He worked closely with law enforcement and other professionals to prepare these major felony matters for trial to judge and jury.
This opportunity provided him with extensive experience in analyzing forensic evidence, such as:
Biological forensics
DNA
Crime scene processing
Toxicology
Ballistics
Computer / phone forensics
In 2011, Phil left the Johnson County District Attorney's Office and he joined a well-respected and reputable criminal defense firm where he worked as an associate and, eventually, as a partner. Phil was responsible for handling a wide range of city, state and federal criminal matters, and was solely responsible for handling the serious felony and sex crimes case for his firm. He has handled criminal matters for clients across Kansas and Missouri and has tried cases ranging from DUIs to homicides.
Phil attended Kansas State University where he received a Bachelor of Arts degree in Political Science with an emphasis in Spanish. He then attended the University of Kansas School of Law. Throughout law school, he focused his classwork and practical experiences on criminal law. Phil was an active participant in the Defender Project, where he worked to obtain post-conviction relief and assistance to federal inmates. During his final year of law school, Phil worked as an intern at the Johnson County District Attorney's Office where he handled criminal matters ranging from low level misdemeanors to high level felonies.
If you are subject to a criminal investigation or have been charged with a crime, Phil will zealously advocate to protect your legal interests. Get started on your case now, schedule a free initial consultation at SRC Law Group, LLC .
LEARN ABOUT YOUR LEGAL OPTIONS
TAKE THE NEXT STEP AND REQUEST YOUR FREE CONSULTATION.