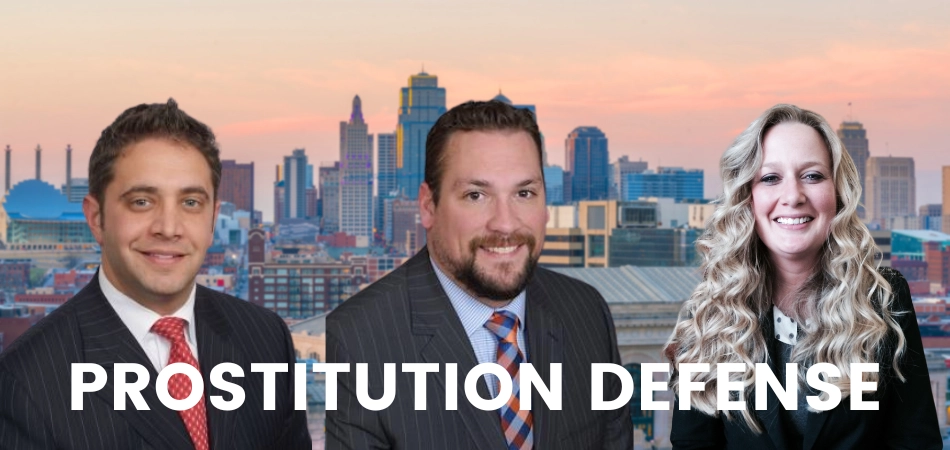 Kansas City Prostitution Defense Attorneys

---
In Kansas and every state in the U.S.—besides some parts of Nevada—it is against the law to engage in prostitution. In addition, it is illegal to pay someone to perform a sexual act or enter a place where prostitution occurs with the intention to engage in a sex act with a prostitute, which is known as patronizing.
Patronizing is a class A misdemeanor, punishable by a jail sentence of up to one year and a maximum $2,500 fine. A repeat offense is a severity level 9 felony.
Keep in mind, it is legal to hire an escort for nonsexual purposes. If a person is charged with patronizing, he/she may argue that the alleged prostitute wasn't hired for sexual activity, but instead for companionship.
Prostitution is a class B misdemeanor that carries a maximum six-month jail sentence and a fine no more than $1,000. However, if the person facing a prostitution charge is a human trafficking victim or under 18 years of age, then these facts can be used as an affirmative defense to the criminal charges.
Promoting Prostitution by Running a Brothel or Recruiting Prostitutes.
Additionally, promoting prostitution by running a brothel or recruiting prostitutes is a severity level 9 felony, which results in a maximum 13-month prison sentence for a first offense. A repeat offense is a severity level 7 felony, which can lead to a maximum 26-month prison term.
To be convicted of promoting prostitution, you must be aware that prostitution is taking place. If the defendant wasn't aware of such upon arrest, he/she cannot be charged with promoting prostitution.
LEARN ABOUT YOUR LEGAL OPTIONS
TAKE THE NEXT STEP AND REQUEST YOUR FREE CONSULTATION.