Kansas City Car Accident Lawyers
Importance of Hiring a Car Accident Lawyer in Kansas City: Meet Our Exceptional Team
Car accidents can be complex and overwhelming. From navigating insurance claims to ensuring you receive fair compensation for your injuries, the process can be daunting. That's why it's crucial to hire an experienced car accident lawyer in Kansas City. The attorneys at SRC Law Group bring their unique values, expertise, and a proven track record to the table, ensuring that your interests are well represented.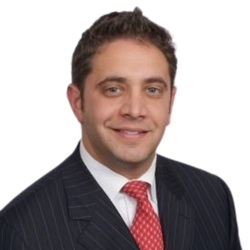 Attorney Phil Stein is an aggressive and seasoned trial attorney who brings a wealth of experience from both the prosecution and defense sides of the law. His career began in the Johnson County District Attorney's Office, where he honed his skills handling serious and complex criminal matters. This dual-sided expertise means that Phil understands how both sides of a case operate, which can provide you with a significant advantage in a car accident claim. It ensures that you are working with someone who can anticipate the tactics of the opposing side and prepare a robust response.
Phil Stein is known for his meticulous attention to detail, especially in analyzing evidence. His proficiency in handling unique evidentiary and legal issues makes him an invaluable asset in complex car accident cases where forensic evidence often plays a crucial role. His background in biological forensics, DNA, crime scene processing, toxicology, and computer/phone forensics equips him to thoroughly examine and understand the evidence to build a compelling case for his clients.
Phil's extensive trial experience and maintaining positive professional relationships with law enforcement and prosecutors reinforce his ability to aggressively defend your rights in a car accident case. He has represented clients in numerous serious felony and major cases, ensuring that you have a lawyer who is not afraid to go the extra mile to fight for your rights. His stellar trial record demonstrates his commitment to his clients' causes and his tenacity in seeking justice for them.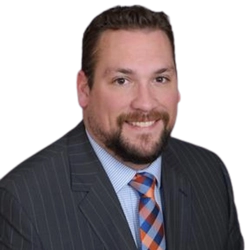 Attorney Adam Chingren's professional journey has endowed him with a unique blend of civil litigation and criminal defense experience. This combination is particularly valuable in car accident cases, which often involve elements of both civil and criminal law. As your attorney, Adam leverages this comprehensive perspective to provide you with robust representation that covers all possible angles of your case.
Adam's success as a trial attorney, complemented by his work on over 500 felony cases, speaks volumes about his ability to handle high-pressure situations and deliver results. He has successfully argued cases in District court and before the Kansas Court of Appeals. His extensive courtroom experience will be instrumental in fiercely advocating for your interests and seeking the best possible outcome in your car accident case.
Recognition in the legal community often reflects an attorney's prowess, and Adam is no exception. The National Academy of Criminal Defense Attorneys has ranked him in the Top 10 Under 40 - a testament to his exceptional skills and dedication to his clients. When you choose Adam as your car accident lawyer, you're not just hiring an attorney; you're engaging a nationally recognized advocate who is committed to pursuing justice for you.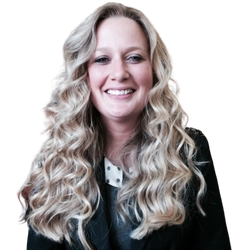 Ashley E. Repp is a dedicated attorney who, throughout her legal career, has focused solely on the criminal law field. Her unique specialization in DWI/DUI cases, along with a broad spectrum of other felony and misdemeanor cases, makes her a formidable ally in car accident cases. Her rigorous training and certifications, particularly as a forensic interviewer, allow her to navigate intricate evidence and expert testimonies that may arise in your case.
After five years as an assistant prosecutor, Ashley transitioned into criminal defense and personal injury law, further diversifying her experience. This breadth of experience gives her valuable insight into both sides of the law, enabling her to craft a comprehensive and persuasive defense strategy in car accident cases.
Perhaps one of Ashley's most appreciated attributes is her commitment to client contact and organization. She believes in personalized legal representation, treating each case as unique and each client as a priority. Ashley will maintain open lines of communication, ensuring you are well-informed and comfortable at every stage of your case.
Ashley's unwavering dedication, diverse legal expertise, and commitment to client service make her an excellent choice for legal representation in your car accident case. She stands ready to fight for your rights and deliver the legal support you need during this challenging time.
Our Car Accident Services
At SRC Law Group, our car accident lawyers understand the aftermath of a car accident can be overwhelming and confusing. Our team, composed of attorneys Phil Stein, Adam Chingren, and Ashley E. Repp, is here to shoulder the burden of the legal process, allowing you to focus on your recovery. We pride ourselves on offering a comprehensive suite of services designed to ensure you receive the maximum possible compensation for your injuries.
Gathering Information From The Accident
We delve deep into each car accident case, employing our unique forensic capabilities to gather and analyze all relevant information. Our team's extensive experience in biological forensics, DNA, crime scene processing, toxicology, and computer/phone forensics, as honed by Phil Stein, enables us to scrutinize every piece of evidence. We understand the importance of precise and detailed evidence collection in shaping the outcome of your case. From police reports, witness statements to medical records, we ensure no stone is left unturned in establishing the facts of your case.
Legal advice in the aftermath of an accident is invaluable. We provide clear, actionable advice based on our in-depth knowledge of Kansas and Missouri law. Our attorneys have extensive experience in both civil litigation and criminal defense, ensuring a comprehensive understanding of your legal situation. Whether it's Adam Chingren's deep expertise in civil litigation or Ashley E. Repp's specialization in DWI/DUI cases, our team is equipped to guide you through the intricate legal landscape.
Our team believes that every client's case deserves individual attention. We provide personalized strategies tailored to your specific situation. Our extensive courtroom experience and nationally recognized advocacy skills enable us to devise effective legal strategies for your benefit.
Negotiating With Insurance Companies
Insurance companies can be challenging to deal with, often offering settlements that fall far short of what you deserve. With the SRC Law Group on your side, you won't have to face them alone. Our seasoned lawyers, with their extensive experience in both prosecution and defense, are adept at negotiating with insurance companies. We are not afraid to stand up to these corporations, ensuring you get the best possible settlement.
We take pride in our aggressive negotiation skills and are not afraid to take your case to trial if the insurance company is not willing to offer a fair settlement. We leverage our unique expertise in handling serious felony and major cases to aggressively fight for your rights in court.
Whether it's managing the legal complexities, offering strategic legal advice, or fighting for fair compensation, SRC Law Group is committed to standing by you every step of the way. Our top-tier attorneys use their unique values and vast experience to serve you, ensuring that you have the best possible representation in your car accident case. Trust us to be your advocates in this challenging time.
Understanding the Common Causes of Car Accidents
Accidents can happen anytime, anywhere, and understanding the common causes of car accidents can help us prevent them and remain safe on the road. As experienced car accident attorneys in Kansas City, SRC Law Group is well versed in dealing with a range of accident types. Here are some of the most common causes of car accidents that we encounter in our practice:
One of the most common culprits of car accidents is distracted driving. This includes any activity that diverts attention from driving, such as talking or texting on your phone, eating and drinking, talking to people in your vehicle, or fiddling with the stereo, entertainment, or navigation system.
Speeding is another significant factor that contributes to car accidents. Driving above the speed limit is dangerous as it reduces the driver's ability to steer safely around curves or objects in the roadway, extends the distance necessary to stop a vehicle, and increases the distance a vehicle travels while the driver reacts to a dangerous situation.
Drunk driving is a serious problem that often results in severe and even fatal accidents. Consuming alcohol impairs the driver's ability to operate the car safely, affecting their reaction time and judgement.
Reckless driving, including actions like changing lanes without signaling, tailgating, and other aggressive driving behaviors, often leads to avoidable accidents. Such negligent behavior can put both the driver and other road users at risk.
Adverse weather conditions, such as rain, snow, fog, or ice, can also lead to car accidents. These conditions can reduce visibility and make roads slippery, making driving more hazardous.
Failure to Follow Traffic Laws
Ignoring traffic laws can result in serious consequences. This includes running red lights or stop signs, illegal turns, and wrong-way driving. It's crucial to respect these laws, as they've been put in place to ensure the safety of all road users.
By understanding the common causes of car accidents, we can all play a part in making our roads safer. If you've been a victim of a car accident, SRC Law Group is here to help you navigate the legal aftermath and fight for the justice you deserve.
Free Consultation: Discover the Value of Expert Legal Advice at SRC Law Group
Building Trust and Communication
At SRC Law Group, we believe in establishing a foundation of trust and open communication with our clients. To facilitate this, we are proud to offer a complimentary initial consultation service. This is an opportunity for us to understand your case better and for you to explore how our unique blend of expertise can aid your cause.
More Than Just an Initial Meeting
The consultation is more than just an initial meeting; it is the first step in building a robust defense or pursuing a fair claim. During this session, our experienced attorneys - Phil Stein, Adam Chingren, and Ashley E. Repp - will listen to your concerns, examine the preliminary facts, and provide you with an informed perspective on your legal options. The unique values each of our attorneys bring to the table directly inform this exploratory process.
Harnessing Our Collective Expertise in Car Accident Cases
At SRC Law Group, our team's combined experience provides a unique advantage in handling car accident cases. Our attorneys, Phil Stein, Adam Chingren, and Ashley E. Repp, bring their diverse backgrounds to the table, enabling us to quickly identify potential challenges and opportunities in your case.
Here's how our team's collective expertise benefits you:
1. Deciphering Complexities: Our attorneys are skilled in understanding the complex nature of car accidents, from assessing the extent of injuries to dealing with insurance companies and investigating the cause of the accident.
2. Examining Evidence: We meticulously examine physical evidence at the accident scene, study medical reports, and scrutinize insurance policies, ensuring a comprehensive understanding of your case.
3. Navigating Legal Issues: Car accident cases often involve intricate testimonies, forensic evidence, and in-depth legal issues. Our expertise in these areas allows us to construct a robust case on your behalf.
4. Negotiating Settlements: We are adept at dealing with insurance companies and negotiating settlements to ensure you receive the compensation you deserve.
5. Courtroom Advocacy: If your case goes to court, our team will leverage its collective expertise to advocate for you effectively.
With SRC Law Group by your side, you can feel confident that every detail of your car accident case will be meticulously handled, providing you a competitive edge.
Commitment to Client Welfare
While we ensure each case is treated individually, a shared value among our team is their unwavering commitment to their clients. They are aggressive in their pursuit of justice and are not afraid to go the extra mile to defend your rights. This commitment to client welfare is evident from the moment you book a free consultation, through the navigation of your case, to its eventual resolution.
Booking Your Free Consultation
Booking a free consultation is a straightforward process. Simply contact our office via phone or email, or use the booking form available on our website. Be assured that you will be treated with the utmost respect and confidentiality. At SRC Law Group, our mission begins with understanding your needs, and we recognize that the free consultation is a critical step in this journey.
Take advantage of our free consultation service today to understand how SRC Law Group can guide you through the intricacies of the legal system, providing you with the best representation possible.
5 Key Steps to Take Following a Car Accident
If you're involved in a car accident, it's understandable that you might feel scared, confused, and overwhelmed. However, it's important to remember certain steps that can protect your legal rights and potentially strengthen your case should you decide to seek compensation. At SRC Law Group, we often guide our clients through these critical steps:
1. Ensuring Safety and Calling Authorities
The first step after an accident is to ensure your safety and the safety of others involved. If possible, move to a safe location away from traffic. Once you're safe, call the authorities. Even if the accident seems minor, it's important to have a police report documenting the incident.
2. Documenting the Accident Scene
If it's safe and you're able to do so, gather as much information as you can at the scene. This includes the contact and insurance information of the other parties involved, photos of the vehicles and scene, and names and contact information of any witnesses. This information can be instrumental when building your case.
3. Seeking Medical Attention
Even if you feel fine, it's crucial to seek medical attention following a car accident. Some injuries might not be immediately apparent. A timely medical examination can identify these injuries and provide a medical record linking them to the accident.
4. Reporting the Accident to Your Insurance Company
Notify your insurance company about the accident as soon as possible. Be truthful but cautious with your statements. Remember, the insurance company will be looking to limit their liability.
5. Keeping Track of Your Medical Documents and Bills
Keep all documents related to your medical treatment, including bills and records. This documentation is important when demonstrating the financial impact of the accident.
These steps can be crucial for building a strong personal injury claim. At SRC Law Group, we can guide you through these and help you understand their significance for your case. Remember, you don't have to navigate this challenging time alone. We're here to provide the legal support and guidance you need.
FAQs: Answers to Frequently Asked Questions About Hiring a Car Accident Lawyer
Understanding your legal needs and how an attorney can support you during your car accident case is crucial. At SRC Law Group, we want to make sure that your questions are answered comprehensively. Here are some frequently asked questions about hiring a car accident lawyer, coupled with unique values our team brings to ensure you receive superior legal representation.
1. Why is it important to hire a car accident lawyer?
Dealing with the aftermath of a car accident involves navigating intricate insurance claims, legal processes, and striving for fair compensation for injuries or damages. Our attorneys have broad and nuanced experience in both prosecution and defense, providing a comprehensive understanding of case strategies and legal loopholes. This allows them to anticipate possible challenges and effectively counter them, enhancing the chances of a favorable outcome.
2. What kind of experience does SRC Law Group have with car accident cases?
At SRC Law Group, we've handled a wide range of legal matters, including those related to car accidents. Our attorneys have represented clients in multiple serious felony cases, gaining an in-depth understanding of various aspects of criminal and civil law. This diversified experience strengthens our approach towards car accident cases, enabling us to handle even the most complex scenarios.
3. How does SRC Law Group handle forensic evidence in car accident cases?
Forensic evidence can be pivotal in car accident cases. Our team is proficient in handling and analyzing various types of forensic evidence. Attorney Phil Stein, for example, has extensive experience in areas like biological forensics, DNA, crime scene processing, toxicology, and computer/phone forensics. This knowledge is invaluable in understanding complex accident scenarios, interpreting evidence accurately, and presenting a compelling case.
4. What if my car accident case goes to trial?
While we aim to resolve cases effectively outside the courtroom, we are well prepared to go to trial when needed. All our attorneys, including Phil Stein and Adam Chingren, have extensive trial experience. From arguing cases in district courts to representing clients before the Kansas Court of Appeals, our team is capable of presenting a strong defense in court, advocating for your rights, and striving for the best possible outcome.
5. How does SRC Law Group ensure open communication with clients?
At SRC Law Group, we place great emphasis on client communication and organization. Attorney Ashley E. Repp, for example, prides herself on these attributes. We strive to ensure that every client is kept well informed about their case, understand the process, and feel comfortable asking questions. Our approach is tailored to the individual needs of each client, making sure they feel supported every step of the way.
6. What distinguishes SRC Law Group from other law firms?
Our law firm is distinguished by the unique blend of experiences, skills, and recognition our attorneys bring. We are proud to have among us a nationally ranked attorney, seasoned prosecutors turned defense attorneys, and specialists in various forensic areas. Each of our attorneys is committed to their clients' causes, offering personal attention, a thorough understanding of the law, and a tenacious drive to seek justice.
7. How does SRC Law Group approach high-stakes or complex car accident cases?
Our attorneys have significant experience managing serious felony cases, including those that involve intricate evidence or challenging legal issues. This experience equips us to handle high-stakes and complex car accident cases. We meticulously analyze all aspects of each case and apply our comprehensive knowledge of the law, preparing for all possible scenarios and outcomes.
8. What role does the understanding of both civil litigation and criminal defense play in a car accident case?
Understanding both civil litigation and criminal defense is crucial in car accident cases. Attorney Adam Chingren's expertise in these areas enables us to navigate the nuanced aspects of these laws, increasing the likelihood of a successful outcome. This dual understanding can enhance the defense strategy, encompassing all possible angles and effectively countering opposing arguments.
9. Does SRC Law Group handle cases beyond Kansas City?
Yes, our attorneys are licensed and have experience practicing in both Kansas and Missouri, extending their reach to handle cases in various jurisdictions. This wide geographic coverage means that we can represent you regardless of where in these two states your accident occurred.
10. What recognition has SRC Law Group received in the field of law?
Our attorneys have earned considerable recognition for their exceptional legal work. For instance, Adam Chingren has been ranked among the Top 10 Under 40 by the National Academy of Criminal Defense Attorneys for two consecutive years. These acknowledgments underscore our commitment to providing exceptional legal representation, showcasing the trust and respect we've earned within the legal community.
LEARN ABOUT YOUR LEGAL OPTIONS
Take the next step and request your free consultation with our Kansas City personal injury lawyers.