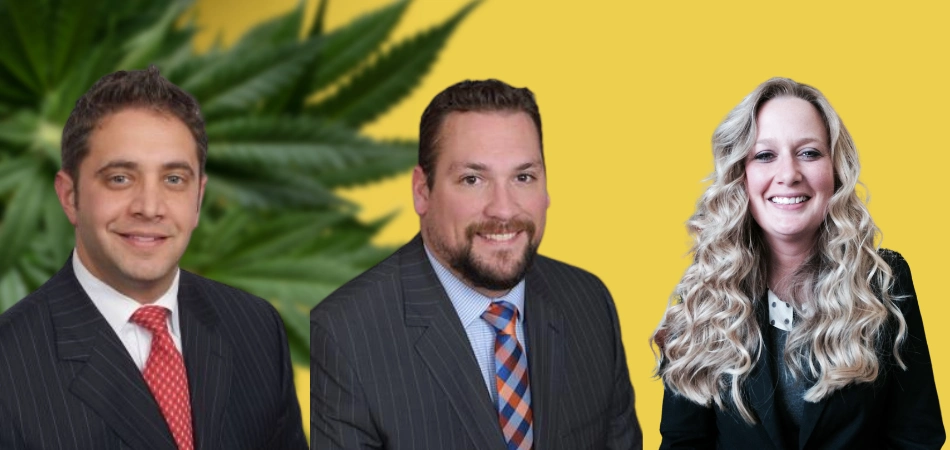 Marijuana Criminal Charges

---
Although states throughout the country, such as Colorado and California, have decided to legalize recreational marijuana, Kansas still considers cannabis to be a controlled substance that residents are not allowed to use recreationally. Furthermore, Kansas doesn't even consider medicinal marijuana legal, despite the fact that half the states do allow cannabis for medical purposes.
Possession of any amount of marijuana is considered a misdemeanor in Kansas, which is punishable by a maximum jail sentence of one year and a fine of up to $2,500. The second marijuana possession charge is considered a felony, resulting in a 42-month prison sentence and a fine of up to $100,000.
The felony severity for possession with intent to sell or distribute cannabis depends on the amount of marijuana involved. Less than 25 grams is a level 4 felony, 25 to 450 grams is a level 3 felony, 450 grams to 30 kilograms is a level 2 felony, and 30 kilos or more is a level 1 felony.
Growing marijuana is also considered a criminal offense in Kansas. The penalty varies depending on the number of plants. Five to 49 plants is a level 3 felony, 50 to 100 plants is a level 2 felony, and 100 or more plants is a level 1 felony.
If you have been charged with a marijuana-related offense in Kansas, consult an experienced lawyer. At SRC Law Group, LLC, our Kansas City criminal defense attorneys have more than 30 years of collective experience practicing in both Kansas and Missouri in both state and federal courts. Do not hesitate to let our legal team secure the most favorable outcome.
Marijuana Possession and Distribution Laws.
Marijuana offenses can be charged in state or federal court. To ensure that you are receiving a strong defense, reach out to a criminal trial attorney with experience handling small and large marijuana crimes at the state and federal levels.
This includes:
Growing marijuana
Marijuana trafficking
Distribution or sale
Possession with the intent to distribute or sell drugs
Drug possession
Conspiracy
Manufacture of Methamphetamine
At SRC Law Group, LLC, our criminal defense lawyers not only practice law in Kansas, but also practice in federal court in Missouri. If you have a federal case outside of Kansas or Missouri, we can apply to practice in any federal court by filing a pro hac vice motion.
We bring over 25 years of combined experience as criminal attorneys to the table, as well as prior experience working as a federal narcotics prosecutor. From complex issues at the federal level involving wiretaps and lengthy investigations to straightforward, minor drug charges involving marijuana possession in state court, we have the experience and knowledge to handle any drug offense.
Bringing Marijuana Across State Lines
If you're a resident of Kansas or Missouri and you plan on taking a trip over to Colorado, perhaps one of the plans in your itinerary is to enjoy legalized recreational marijuana in the state. But when it comes to bringing legal cannabis across state lines, you better think twice.
For one thing, cannabis is still illegal in Kansas and Missouri, meaning it is prohibited to possess, purchase, or sell marijuana. Even if you protest that you purchased it legally and have the receipt to prove it, it still makes no difference to state law enforcement. Secondly, crossing state lines with marijuana is illegal as well. Keep in mind, criminal activity that crosses state lines falls under federal jurisdiction, not only state jurisdiction. Furthermore, cannabis is still considered a Schedule I narcotic in the eyes of the federal government.
Due to the ever-changing national landscape of legalized marijuana, confusion is bound to cause people to violate the law without any intention of doing so. Unfortunately, law enforcement who catch you likely won't care if you know you broke the law or not.
Experienced Marijuana Legal Counsel
The defense approach our Kansas City criminal defense lawyers apply in each drug or marijuana case depends greatly on the charges set forth and the individual's background and goals. We analyze the details of all legal issues involved and then raise defense arguments that would hopefully allow you to win by resulting in a dismissal of the charges.
Common Defenses for Possession of Marijuana
Although marijuana laws have lessened around the United States, Kansas still treats marijuana possession, cultivation, as well as sales or distribution as a serious criminal offense. A conviction can result in lengthy jail or prison sentences, expensive fines, and severe damage to your personal and professional reputation.
Fortunately, there are several ways to defend against a marijuana-related crime. If you have been arrested for possession of marijuana in Kansas, it is wise to seek legal representation from an experienced criminal defense attorney.
Attorney Phil Stein, a founding attorney of SRC Law Group, possesses a wealth of experience in criminal defense, making him an exceptional advocate for those accused of marijuana-related offenses. Phil's profound understanding of unique evidentiary and legal issues, stemming from his years of experience as both a prosecutor and defense attorney, allows him to mount aggressive defenses for his clients. His positive professional relationships with law enforcement and prosecutors not only facilitate smoother communication but also grant him invaluable insights into their strategies, ensuring that his clients receive top-notch representation.
Phil's extensive background in forensic evidence analysis, encompassing areas such as biological forensics, DNA, crime scene processing, toxicology, ballistics, and computer/phone forensics, equips him with the skills necessary to meticulously examine the evidence presented by the prosecution in marijuana possession cases. This expertise enables him to identify potential weaknesses, inaccuracies, or inconsistencies in the prosecution's case, which can be leveraged to build a robust defense for his clients. Furthermore, his comprehensive understanding of forensic evidence strengthens his ability to challenge the legality of a stop, detention, or search, and to present compelling defenses such as unwitting possession, lack of possession, and fleeting possession on behalf of his clients. With Phil Stein's comprehensive experience and relentless dedication to his clients' interests, those accused of marijuana possession can trust that they are in capable hands.
Founding attorney Adam Chingren, licensed in both Kansas and Missouri, brings a wealth of experience in criminal defense to clients facing marijuana possession charges. Before entering the realm of criminal law, Adam worked in civil litigation, where he acquired valuable litigation skills by drafting pleadings, conducting depositions, and participating in trials. His experiences in civil litigation provided him with a solid foundation for navigating the complexities of criminal defense.
Upon joining the Office of the Public Defender for the 10th Judicial District of Kansas, Adam honed his skills in criminal defense by working on over 500 felony cases, ranging from DUI to off-grid sex crimes and first-degree murder. This broad spectrum of cases has allowed Adam to develop a comprehensive understanding of the intricacies of criminal law and the varying approaches necessary to provide the best defense for each client. His extensive trial experience and knowledge of all aspects of criminal cases make him an invaluable resource for clients accused of marijuana possession.
As a successful trial attorney, Adam Chingren has argued cases in District court and before the Kansas Court of Appeals, showcasing his ability to effectively challenge unconstitutional stops, detentions, or searches. His expertise in presenting defenses such as unwitting possession, lack of possession, and fleeting possession has proven beneficial in securing favorable outcomes for his clients. Adam's commitment to providing comprehensive and aggressive representation ensures that he leaves no stone unturned when advocating for clients accused of marijuana possession or other criminal offenses.
Attorney Ashley E. Repp, a founding criminal defense attorney at SRC Law Group, is dedicated to representing clients facing a wide range of criminal charges, including marijuana possession. With a solid background as an assistant prosecutor in Platte County, Missouri, and later in Clay County, Missouri, Ashley has gained valuable insights into the prosecution's strategies and tactics. This unique perspective enables her to anticipate and effectively counter the arguments presented by the opposing side, providing her clients with a distinct advantage in court.
Throughout her career, Ashley has handled a diverse array of criminal cases, including DWI/DUI, sex-related offenses, manslaughter, and domestic violence, among others. This extensive experience has honed her skills in navigating the complexities of the criminal justice system, ensuring that her clients receive knowledgeable, strategic representation. Ashley's commitment to client communication and organization further enhances her ability to tailor her approach to each individual case, providing a personalized defense strategy that addresses the specific needs and circumstances of her clients.
Ashley's dedication to providing personalized and aggressive representation means that she will fight tirelessly to challenge the legality of a stop, detention, or search in marijuana possession cases. She is well-versed in presenting defenses such as unwitting possession, lack of possession, or fleeting possession on behalf of her clients, effectively advocating for the most favorable outcome possible. With her comprehensive understanding of the law, relentless work ethic, and passion for justice, Ashley E. Repp is a powerful ally for those facing marijuana possession charges or any other criminal allegations.
Illegal Stop, Detention, or Search
If law enforcement illegally stops you in a vehicle or on the street and discover drugs either on your person or in the vehicle driver's compartment, they must have a Constitutional basis for both the stop and the search. If either the detention or stop was unconstitutional, anything found during a search afterward was illegally obtained and needs to be suppressed.
While a person may have actual possession of marijuana, this defense means they cannot be found legally guilty of possession because they did not know that they were in possession in the first place. For instance, if an individual gives a package to a messenger service which contains marijuana, and the messenger service is unaware that there are drugs in the package, then the messenger cannot be held liable for actual drug possession in the event the drug is discovered.
The police officers and prosecutor need to have evidence that you actually possessed marijuana in order to convict you. This defense is typically used when the "dominion and control" element for constructive possession is difficult for the prosecution to prove. For example, a car is pulled over with several people in it, or a house where the homeowner is absent but a renter is present, it would be harder to accuse just one person of drug possession. Since dominion and control are essential to prove constructive possession, denial of dominion and control would be, in effect, a "lack of possession" defense.
This means possession that is only fleeting or transitory, which means the defendant never had dominion or control over the cannabis. For example, a friend takes out a small bag of marijuana and you handle it briefly to admire it before handing it back or laying it down. The prosecutor must show more than a brief "fleeting" possession of a substance.
Smoking Marijuana in Federal Parks
Several states across the country have legalized recreational marijuana use, but that doesn't mean it's legal everywhere, including in some areas within those states. Federal and national parks, for example, are federal land where federal laws apply, and on a federal level, marijuana possession and recreational use are still illegal.
Review the federal penalties for possessing marijuana on federal land to make sure you remain complaint:
The first offense of marijuana possession of any amount in a federal park carries a maximum fine of $1,000 and an incarceration period of one year, and is classified as a misdemeanor.
The second offense of marijuana possession is classified as a misdemeanor, and comes with a maximum fine of $2,500 and an incarceration period anywhere from 15 days to two years.
Any subsequent possession offense
Any subsequent possession offense will be classified as a misdemeanor or a felony, and comes with a maximum fine of $5,000 and a mandatory incarceration period anywhere from 90 days to three years.
These penalties essentially follow the 'three strikes and you're out' policy. Selling or growing marijuana in a federal park are felony offenses with fines of $250,000 to $1,000,000 and carry incarceration periods anywhere from three years to life.
Facing a Marijuana Criminal Charge? We Can Help.
If you're facing a drug charge, our Kansas City criminal defense attorneys are here to fight for you. We have more than 25 years of combined legal experience and we proudly represent people charged with drug crimes in Shawnee and other surrounding communities in the Kansas City area.
LEARN ABOUT YOUR LEGAL OPTIONS
Take the next step and request your free consultation with a Kansas City criminal defense attorney.