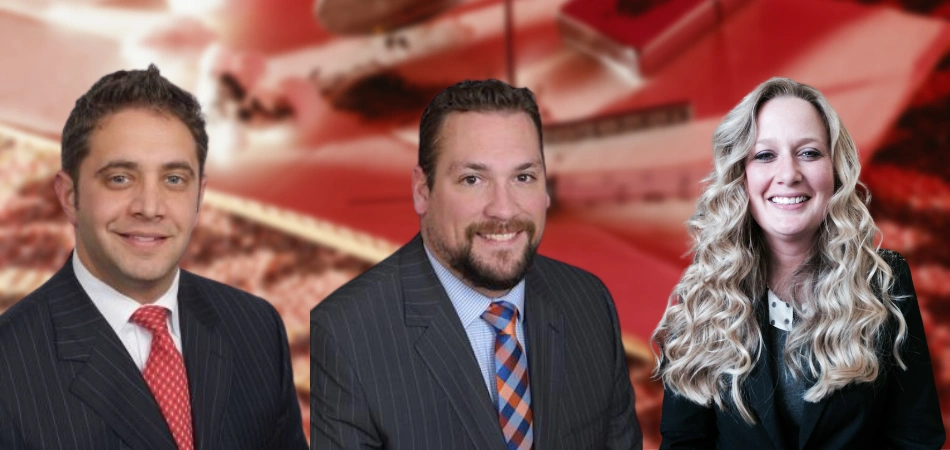 Drug Paraphernalia Lawyers

---
Possession of drug paraphernalia occurs when an individual is found in possession of any equipment, product or material that is intended or designed for drug use, manufacturing, or otherwise introducing the substance into the human body. Drug paraphernalia possession charges are some of the most commonly charged crimes in Kansas.
Drug crimes are perhaps some of the most severely penalized crimes and require aggressive defense from a dedicated legal professional. At SRC Law Group, LLC, our team of attorneys have more than 25 years of combined legal experience and have spent decades on both sides of the courtroom.
Founding attorney Phil Stein has built an extensive career handling serious and complex criminal matters as both a prosecutor and defense attorney. With years of experience at the Johnson County District Attorney's Office, Phil has gained invaluable insights into the inner workings of the criminal justice system. He has been responsible for charging and prosecuting major felony cases, including sex crimes and homicides. This experience has allowed him to develop a deep understanding of the nuances of evidence and legal issues that often arise in drug crime cases.
Phil's expertise in various forensic disciplines, such as biological forensics, DNA, crime scene processing, toxicology, ballistics, and computer/phone forensics, enables him to meticulously analyze and challenge the evidence presented by the prosecution. His aggressive and experienced approach to trial advocacy ensures that his clients receive the best representation possible. Moreover, Phil's ability to maintain positive professional relationships with law enforcement and prosecutors aids in securing favorable outcomes for his clients.
By choosing Phil Stein as your attorney, you can trust that he will leverage his extensive knowledge, experience, and strategic approach to aggressively defend you against drug crime charges. His commitment to protecting your rights and future is unwavering, and his track record speaks to his dedication to achieving the best possible outcome for his clients.
Attorney Adam Chingren, another founding attorney at SRC Law Group, is exceptionally well-equipped to handle drug crime cases. As a former public defender for the 10th Judicial District of Kansas in Johnson County, Adam has a wealth of experience working on over 500 felony cases, ranging from misdemeanors to federal drug crimes and felonies. His background as a public defender has honed his skills in effectively representing clients in a variety of challenging situations.
In addition to his extensive trial experience, Adam has successfully argued cases in District court and before the Kansas Court of Appeals. His dedication to criminal defense has earned him recognition as a Nationally Ranked Top 10 Under 40 by the National Academy of Criminal Defense Attorneys in both 2019 and 2020. This prestigious recognition highlights Adam's commitment to providing the highest level of representation to clients facing drug paraphernalia charges.
Adam's comprehensive understanding of the criminal justice system, combined with his ability to navigate complex legal matters, make him a formidable advocate for clients dealing with drug crime accusations. His tenacious approach to criminal defense ensures that clients receive thorough and aggressive representation, with a focus on protecting their rights and securing the best possible outcome in their cases.
Attorney Ashley E. Repp, a founding criminal defense attorney at SRC Law Group, has focused her entire legal career on criminal law. As a former assistant prosecutor in both Platte and Clay County, she has handled a variety of cases, including DWI/DUI, sex-related offenses, and homicide cases. Ashley's background as a prosecutor provides her with unique insights into the strategies and tactics used by the opposing side, allowing her to effectively advocate for clients charged with drug paraphernalia possession.
In addition to her experience as a prosecutor, Ashley has undergone specialized training, becoming a certified forensic interviewer. This expertise enables her to thoroughly analyze the evidence and testimony presented in drug paraphernalia cases, ensuring that her clients receive the best possible defense. Ashley's dedication to client communication and organization ensures that each client receives personalized attention and a tailored defense strategy to address their specific situation.
Ashley's commitment to fighting for her clients' rights and her belief that each case should be handled individually make her an invaluable asset to those facing drug paraphernalia charges. With her
honest, hard-working, and driven approach, Ashley works tirelessly to achieve the best possible outcome for her clients. By leveraging her extensive knowledge and experience in criminal law, Ashley is able to craft a strong and effective defense strategy for clients facing drug paraphernalia possession charges.
Penalties for Paraphernalia Possession in Kansas
Drug paraphernalia possession is commonly charged as a misdemeanor offense, but if the nature of the crime is severe, you can be charged with a felony. Penalties for just possession of paraphernalia, however, are often much lighter than those for distributing or manufacturing drug paraphernalia.
If Convicted, Penalties for Paraphernalia Possession Can Include:
Jail or prison sentence: Drug paraphernalia penalties can range from 90 days to 1 year in jail
Fines: For first time offenders, courts will often impose fines instead of jail time. Repeat offenders can expect fines of $1,000 or more

Probation: Common probation orders can include maintaining employment, paying all fines and court costs, and performing random drug tests.
Drug crime Attorney Phil Stein is a former prosecutor and his extensive knowledge and background can be used to challenge common prosecutor tactics. When your future and liberties are hanging in the balance, you can be confident that your case is our top priority.
We're ready to hear your side of the story. Contact us online to schedule a free consultation with a trusted Kansas City criminal defense attorney.
LEARN ABOUT YOUR LEGAL OPTIONS
Take the next step and request your free consultation with a Kansas City criminal defense attorney.